50 Ways To Increase The Value Of Your Home
Whether you're looking to sell your home or simply renovate it for your own comfort, you can boost the value of your home without maxing out your credit cards. In fact, by determining which home improvement projects are worth the investment and which will yield a high return can help save you thousands, while also presenting you with a valuable asset if you decide to sell in the long-run. Many projects can significantly increase the value of your home, and having a plan for your renovations can help you save big, while also beautifying your home.
Browse by Category: Click any of the links below to jump to each category.
Kitchen
Bathroom
Exterior
Interior
General
Basement
Bedroom
Energy Efficiency
Etcetera
---
Kitchen:
1. Add A Splash of Color With a New Backsplash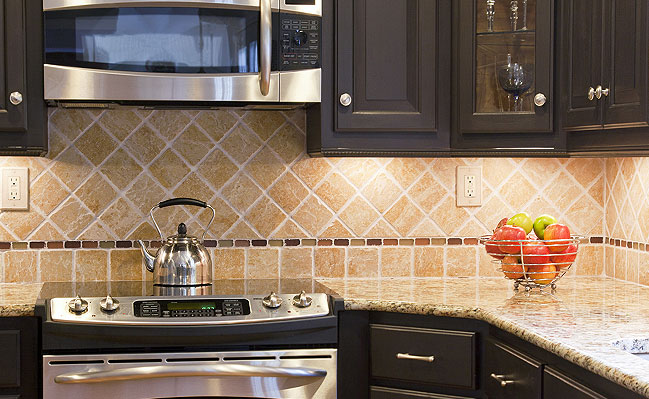 Kitchen updates are key, and you don't need to start from square one to maximize your home's value. You can take gradual steps, such as adding a new backsplash to your kitchen, which can make your home look both aesthetically appealing and more efficient. As one of the messiest rooms in the house, why not make it the easiest to clean?
If done correctly, installing a new backsplash can give you close to a 100 percent return on your investment. Adding a splash of color with a new backsplash can greatly increase the value of your home.
You can always work on a budget to make your home look gorgeous. Decorator and blogger Robin of All Things Heart and Home says: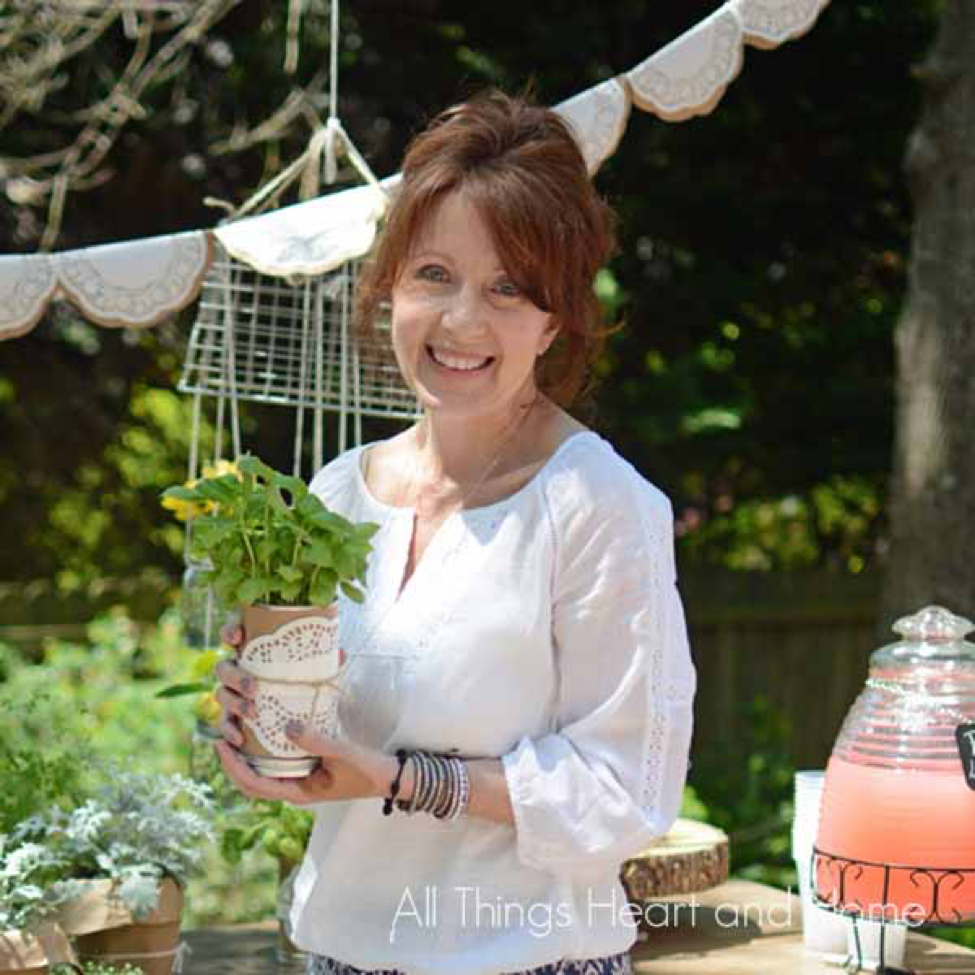 "the kitchen is the "heart of the home" and you should "consider updating your backsplash - it doesn't have to be expensive, look at budget alternatives that never go out of style (Like subway tile)."
Robin, DIY Decorator and Blogger at All Things Heart and Home
A backsplash can add some personality and charm to your kitchen while also refreshing and renewing your kitchen. And when you have your sleek backsplash in place, you'll think it such a stylish protector from splashes that you'll wonder why you never thought of it in the first place!
2. Kick Your Countertops to The Curb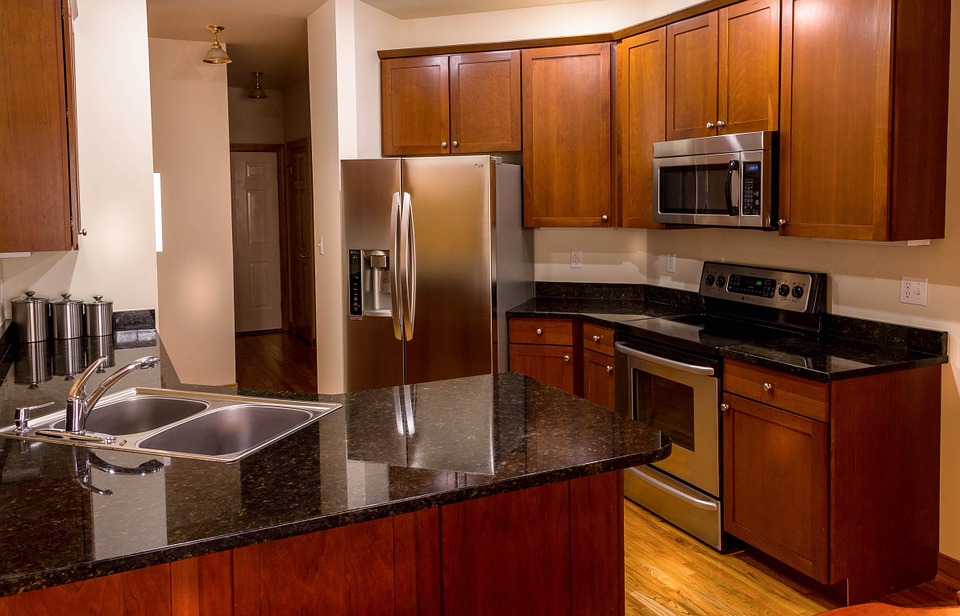 Nothing makes a first impression more than a new kitchen. In fact, 53 percent of real estate professionals said the kitchen is one of the most important rooms in the home to have in good shape prior to considering selling.
Entrepreneur Paula Pant, of Afford Anything believes in appealing to a wider market by being strategic and cost-effective with your improvements: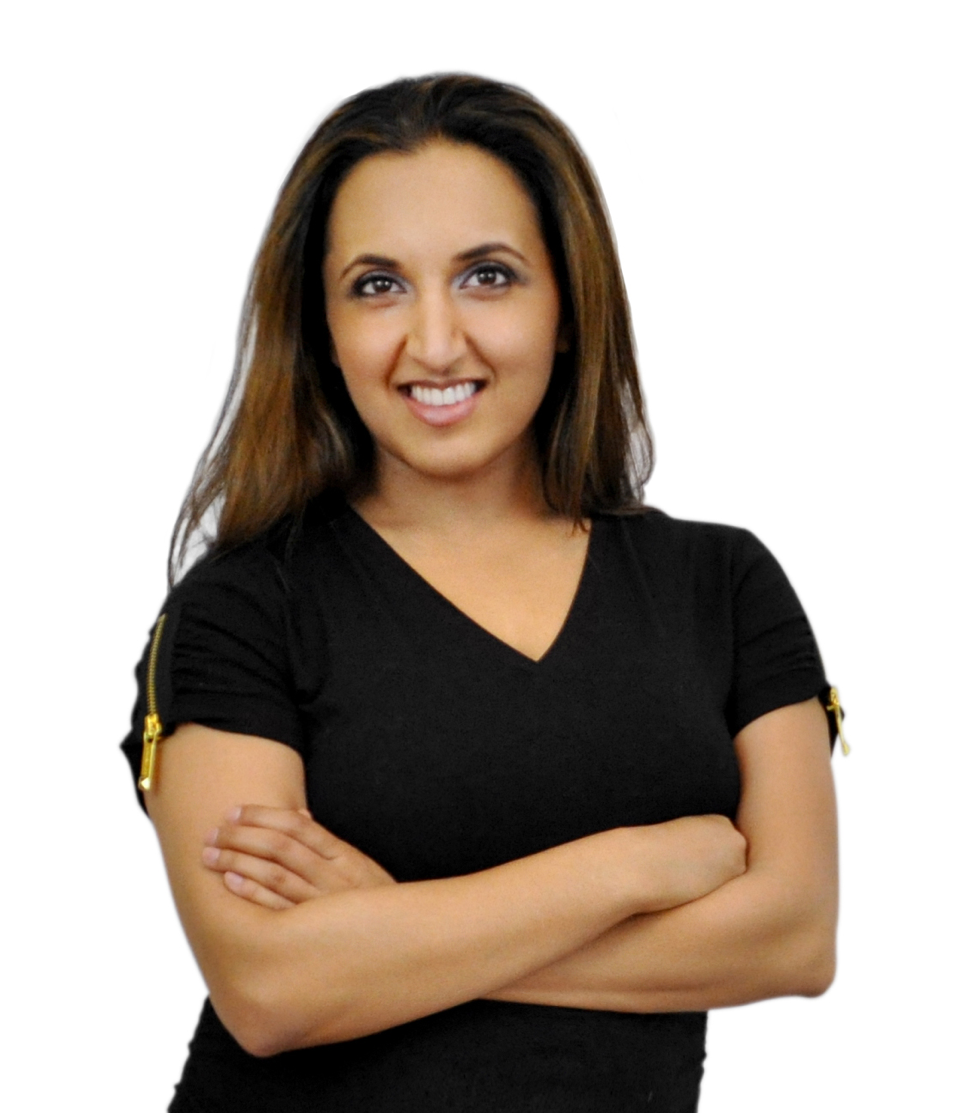 "Focus on strategic upgrades that will appeal to a wide market. Replacing your laminate countertops with a low-cost type of granite, like Santa Cecilia or Baltic Brown or Venetian Gold, can provide a decent return on investment. But up selling yourself into a more expensive style of granite, or a more detailed beveled edge, isn't going to produce additional returns. Be thoughtful and strategic about every upgrade choice. Remember: your customer's tastes are more important than your own."
Paula Pant, Entrepreneur, Investor, and Blogger at Afford Anything
Did you know that granite countertops return the highest return on investment out of all countertop surfaces? Shop around for the best possible prices.
3. Add An Island Counter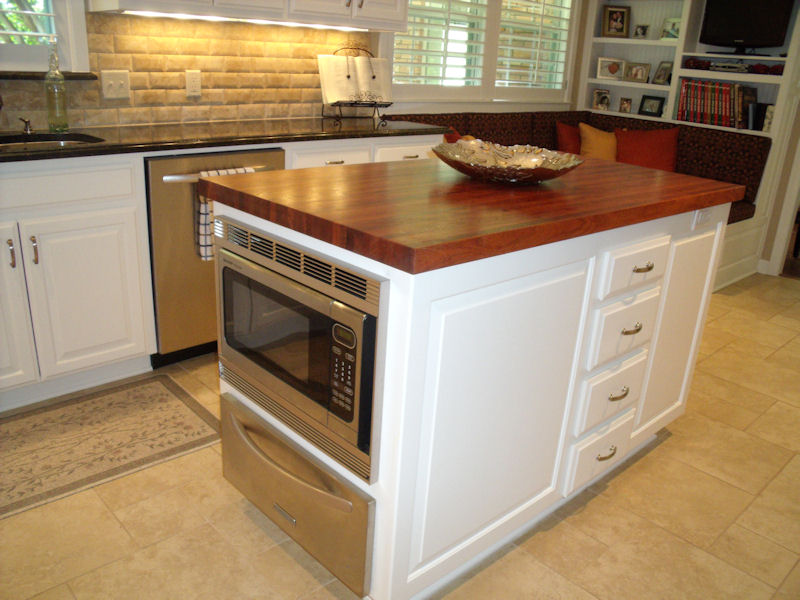 Tables are so last year! Have you ever thought about adding an island counter to your kitchen? Think of the possibilities...If your kitchen has the space, island counters make for useful and visually appealing additions. They provide additional counter space and can be used for snagging a quick bite or a place for guests to mingle as you prepare food.
Kitchen renovations continue to be among the most popular home improvement project and are definitely worth the investment.
4. Add Some Simple Art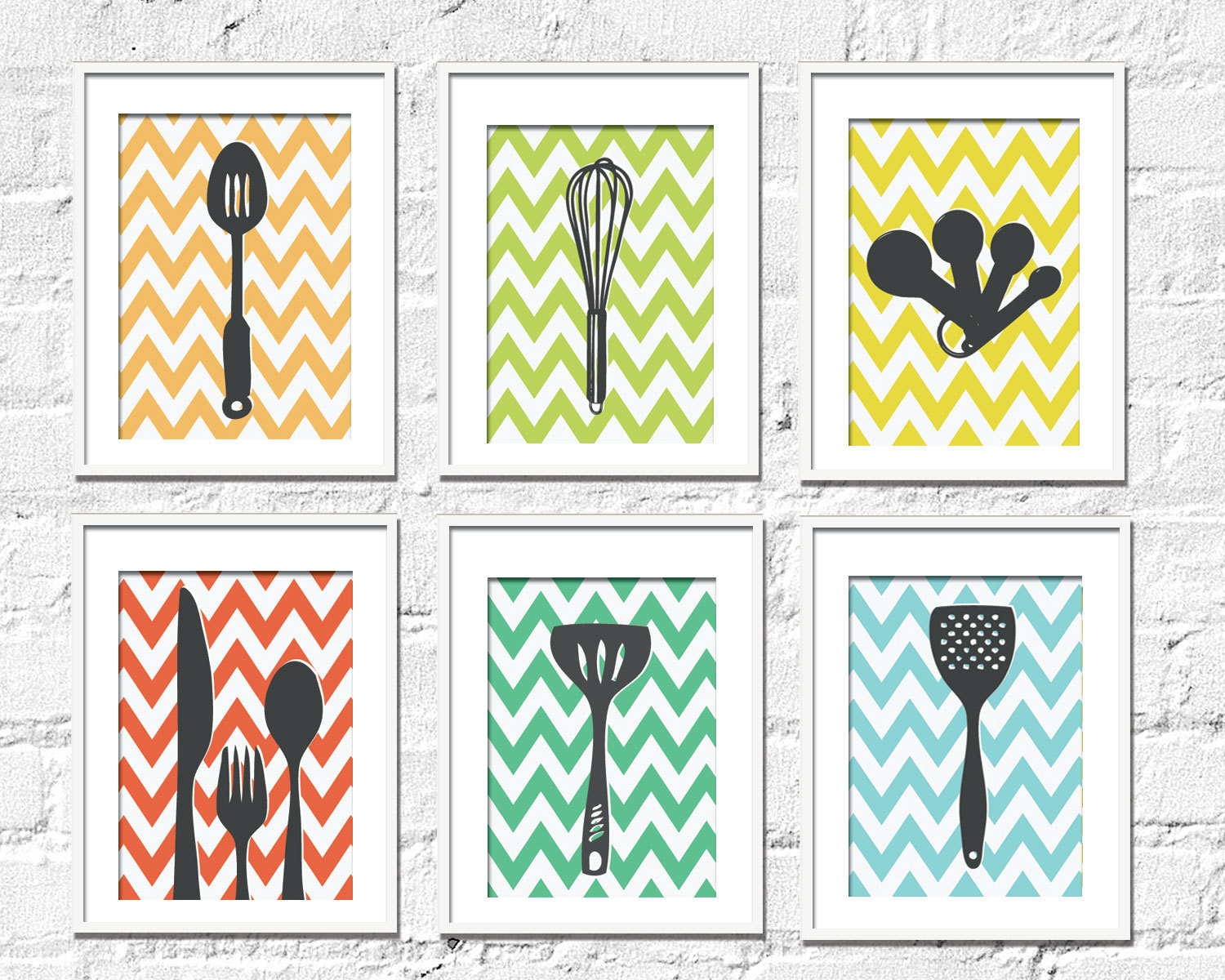 Enhancements do not need to be charged on a credit card. Think about how important art is to gentrifying any room in the house, especially the kitchen!
Chances are, you spend a lot of the time in the kitchen, whether cooking, preparing a lunch, or even assembling a sandwich. If your house is for sale, or you are thinking about putting it on the market, think about how probable buyers will view one of the most important rooms in your home. Adding a little bit of art goes a long way --- and we're not talking Picassos.
Jamin and Ashley, designers and bloggers for The Handmade Home mention how the kitchen has a vital role in attracting the eye of a potential buyer. They say: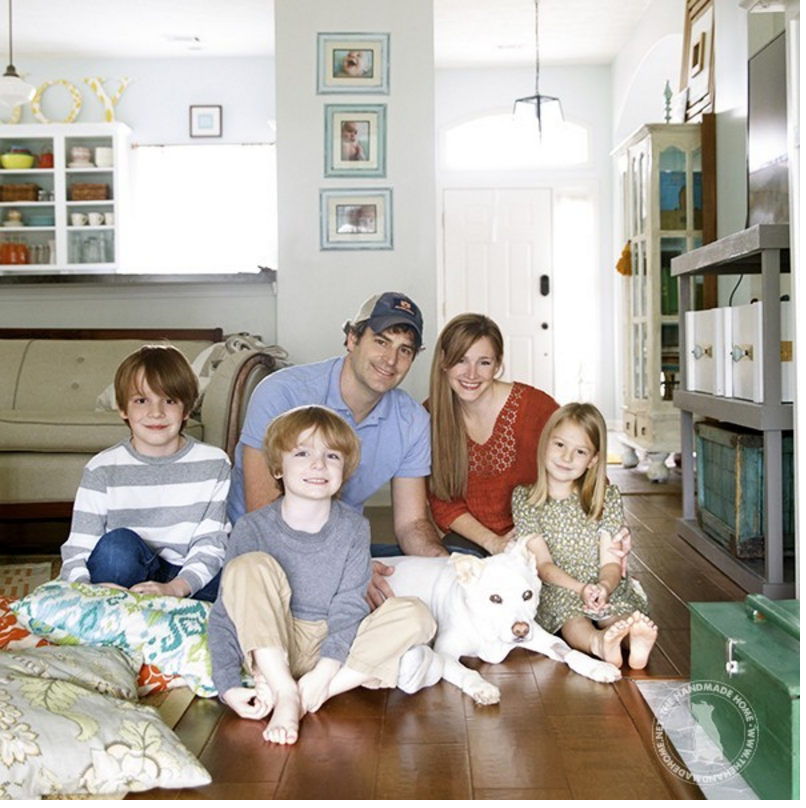 "The kitchen is one of the most used spaces in the home some simple art, paint and small changes can really impress the prospective home buyer."
Jamin and Ashley, Designers and Bloggers at The Handmade Home
If you like the way your home looks, many times, a potential buyer will like the way the home looks (as long as it's in good taste!)
5. Give Kitchen Cabinets a New Finish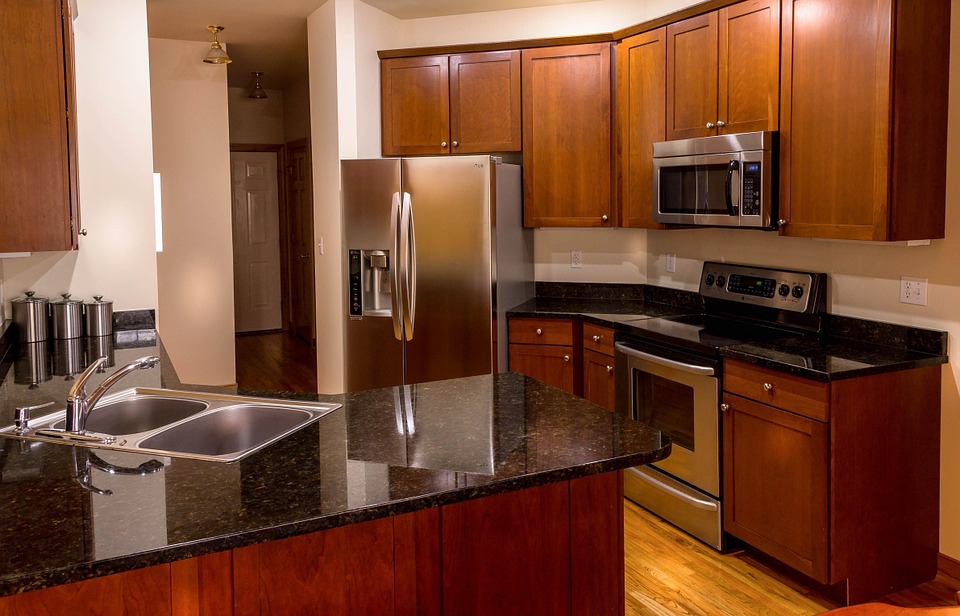 Your dark cabinets may have sucked all the light out of the room, but a brighter makeover doesn't necessarily mean replacing those gloomy boxes with all-new ones. If you're looking for a cost-effective way of renovating your kitchen cabinets, look no further than giving them a new finish. Refacing kitchen cabinets costs about half as much as replacing them, is less hassle than tearing out old cabinets and replacing them, and takes usually less than a week to do.
A professional cabinet refacing for a standard 10-foot-by-12-foot kitchen starts at around $1,000 to $3,000 for laminate, while on the other hand, replacing old cabinets with new cabinets starts at about $4,000 for stock cabinets and may go up to $20,000 for custom-made cabinetry.
Robin of All Things Heart and Home adds,
"Consider painting dated oak cabinets. (Research the process first!)"
As long as the frames and doors are structurally sound, you can clean them up and brush on some new paint and within a weekend take that kitchen from dreary to sunny. All you need is some strong cleaner, sandpaper, a paint brush, and a little elbow grease.
What you don't need is a whole lot of money, as the transformation will cost you a fraction of even the cheapest new cabinets.
Bathroom:
6. Add a Bathroom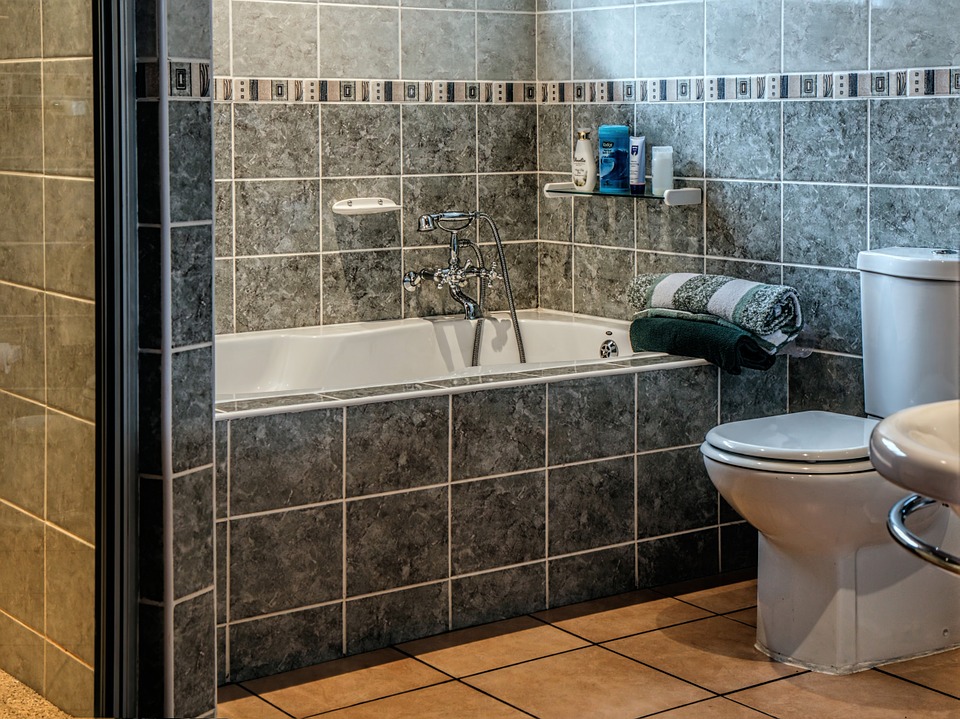 Have you ever thought, "I have too many bathrooms in my home?" Probably not, right? Well, what's the benefit of adding another bathroom? The benefits are not only that you'll save money, but you're also adding something extremely appealing to your home. You can never have too many bathrooms.
Adding a bathroom greatly increases the value of your home --- especially if you only have one. According to HGTV, you may be able to regain from 80%-130% of whatever you spend by adding a second bathroom to your home.
In fact, on average, adding another bathroom will increase the value of your home by roughly $26,000.
Now, there are considerations to keep in mind with the addition of a bathroom. For instance, most home buyers look to have the same number of bathrooms as rooms, so proportionality should be a key consideration when entering into this investment. Also, you should add a bathroom around 3-5 years before selling to allow the value of the added bathroom to truly be incorporated with the home.
7. Make Small Bathroom Updates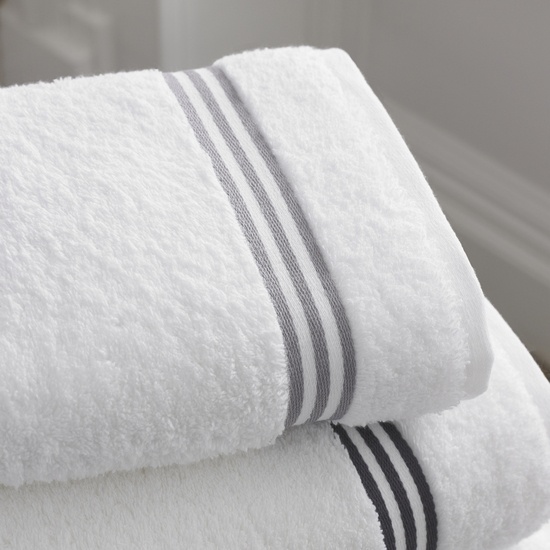 Remember, like we said before, renovations as small as possible can have an impact larger than you can imagine on increasing the value of your home. Hey, no one says you have to be super handy to make some minor adjustments, and updating your bathroom can be a simple project that provides huge results.
Bathroom renovations average a 62% ROI and that doesn't mean you need to do a complete remodel job. Small changes such as replacing dated wallpaper with a textured finish and replacing old lighting will update the room without hurting your wallet.
You can even make these types of changes a fun Saturday afternoon activity. Invite some friends over, get some drinks and pizza, and have a fun afternoon improving your home's value.
8. Update your Master Bathroom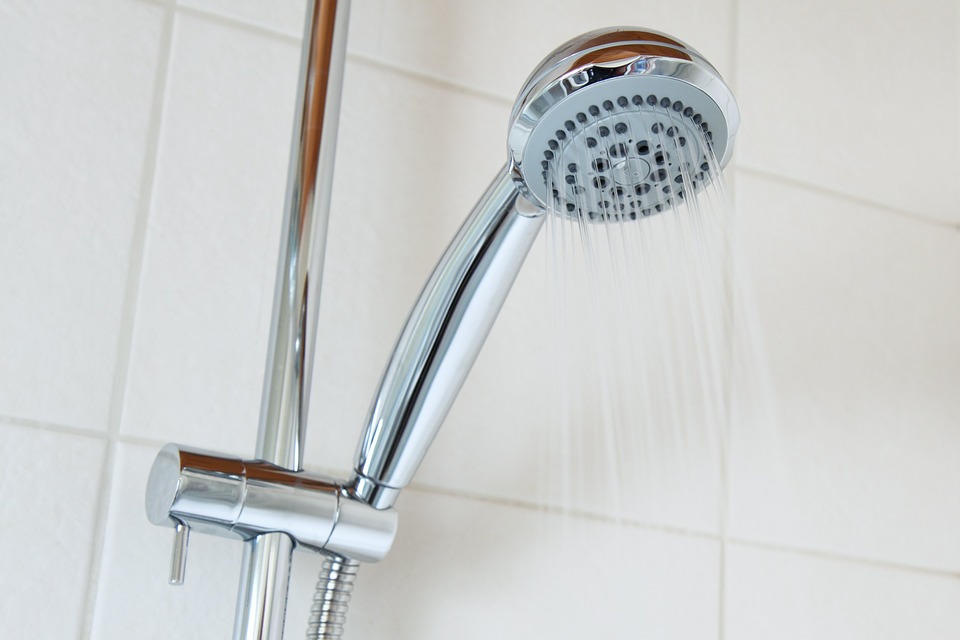 Updating your master bathroom can be a great way to increase the value of your home. A master suite with two sinks, spacious showers and plenty of square footage are what buyers are looking for today. Spending time, energy, and effort on enhancing your bathroom is what future buyers are looking for. Buyers can tell whether or not you put the effort in, and by putting little effort in, buyers will be discouraged and may think you put little effort into your entire home.
According to Remodeling's 2015 survey, a bathroom remodel will add, on average, $11,707 to your home's resale value.
9. Add a Jetted Tub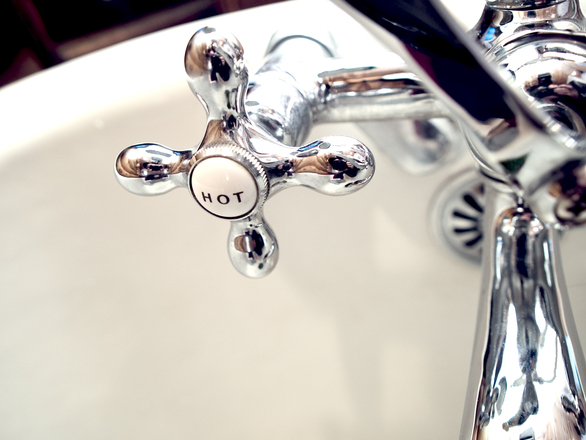 Who doesn't love to unwind at the end of the day in a nice, hot bath? (Especially when it has jets!) By adding a jetted tub to your bathroom you can create an attracting asset to both yourself and potential new owners. Investing in a bathroom remodel yields an average of 62 percent return, on average, but you have to put ample amount of work into the project.
In the long run, you want buyers to envision themselves in your bathroom, but don't forget to enjoy the space while you're living there! Include various fixtures and features that will make the bathroom comfortable for your lifestyle.
We all love to pretend we're on the beaches of Florida in a hot tub, so why not recreate the moment in your own home?
10. Enhancements Matter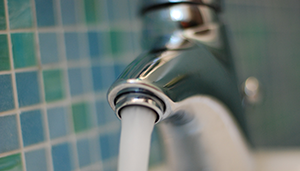 If you were touring a home with a dingy bathroom, what are the odds you would be really pleased with the home? It's as simple as creating a home for yourself and making others feel like they could live there. You don't have to spend a fortune; just keep your space clean, make it look modern, and replace anything that could benefit from being replaced.
Even something as simple as replacing a toilet seat and your sink can make a huge difference in the appearance of your bathroom. Remember, no one's going to want to purchase a new home with a dingy old bathroom.
Enter your email to get 5 additionals tips to increase your home's value:
Exterior:
11. Creative Landscaping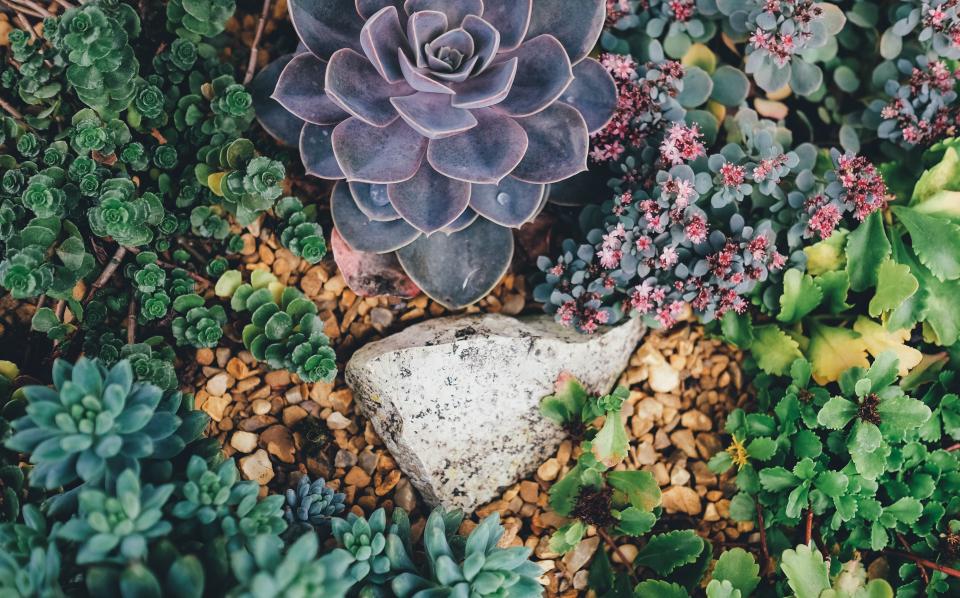 Curb appeal is a huge selling point, no matter how big or small the project. Landscaping is code word for "getting creative"! Think of the endless ways you can reuse and repurpose old stuff in your garage and make it into something new. If you're limited on space and want to grow some shrubbery (or fruits and veggies), look no further than utilizing your old gutters and making a garden.
If you don't have room to grow your own outdoor garden, you can start a gutter garden by converting a piece of rain gutter into a planter to start your own garden and grow delicious fruits, veggies, and herbs all with the help of a rain gutter.
Plus, it adds some further curb appeal when you don't have a whole lot of wiggle room to plant.
12. Replace the Garage Door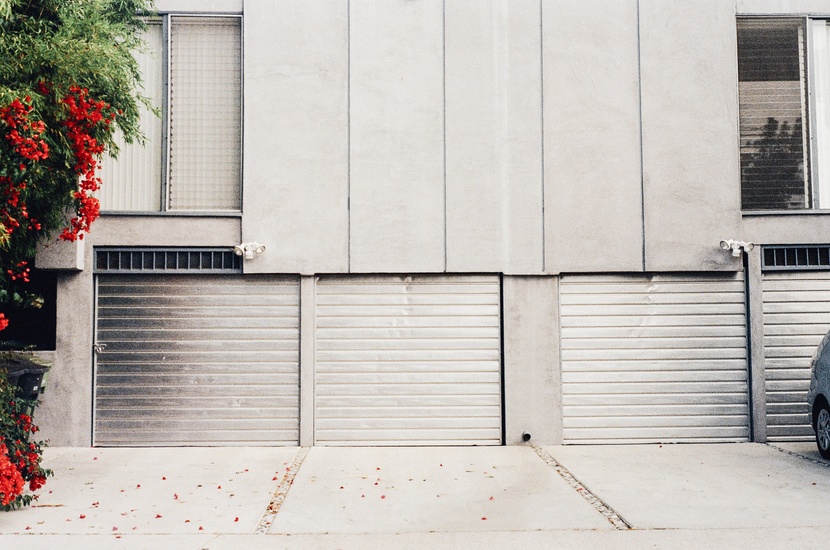 When it comes to taking care of your home, you may not think, "Replace the garage door" as the first thing that pops in your mind. In fact, replacing your garage door can not only look aesthetically appealing but can actually be good for conserving energy within your home. Homeowners can actually expect to regain nearly 84 percent of their investment in a new garage door.
New garage doors don't just enhance the aesthetics of your home, they can actually increase your home's overall energy efficiency, and you have a wide range of colors, styles, and designs to choose from. Not so boring, huh?
13. Focus on Curb Appeal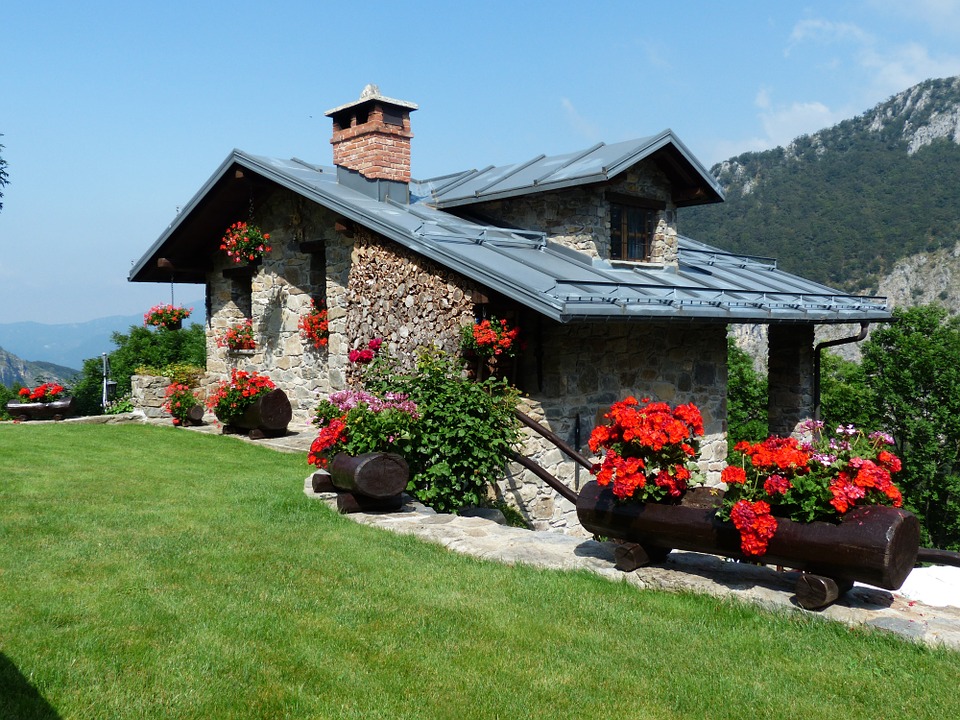 Walk across the street and think - does it look attractive and welcoming?
First impressions do matter, as we all know. And no, that doesn't change when you're talking about the facade of your home! According to Bankrate.com, 71% of home buyers are swayed by curb appeal. In fact, estimates have shown that an investment in landscaping has netted returns of 215% increase in home resale value.
Therefore, hiring a landscaper to help design a plan for maintaining your home's outdoor appearance should be a priority.
Just like you get a haircut when you needed, your lawn is no different. You can't nail a job interview when your clothes are messy, ripped, and dirty, so how can you make a good impression for your home that way?
14. No One Likes A Gutter Ball, and No One Likes a Shoddy Gutter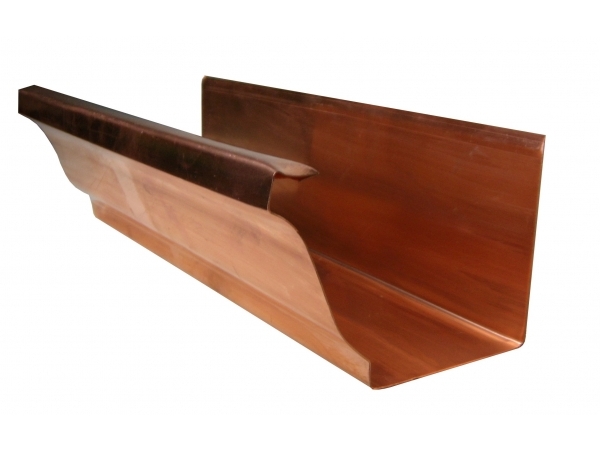 Replacing your gutters is easily one of the most overlooked yet critical aspects to increasing your home's value. Just because you don't see them very often, doesn't mean you shouldn't give them the time of day! In fact, gutters and downspouts are what keep the foundation of your home in tact. If you have faulty or broken gutters, you can be seeing yourself as a victim of damaged siding, flooded basements, and costly expenses.
Depending on your project and materials of choice, you can see returns from 66% to 233% when improving your gutters and roof. Not only are they absolutely needed for your home, but they can provide you with a huge selling point.
Tom Kraeutler, a home improvement broadcast journalist of The Money Pit Home Improvement Radio Show says to prevent floods, it all starts with your gutters: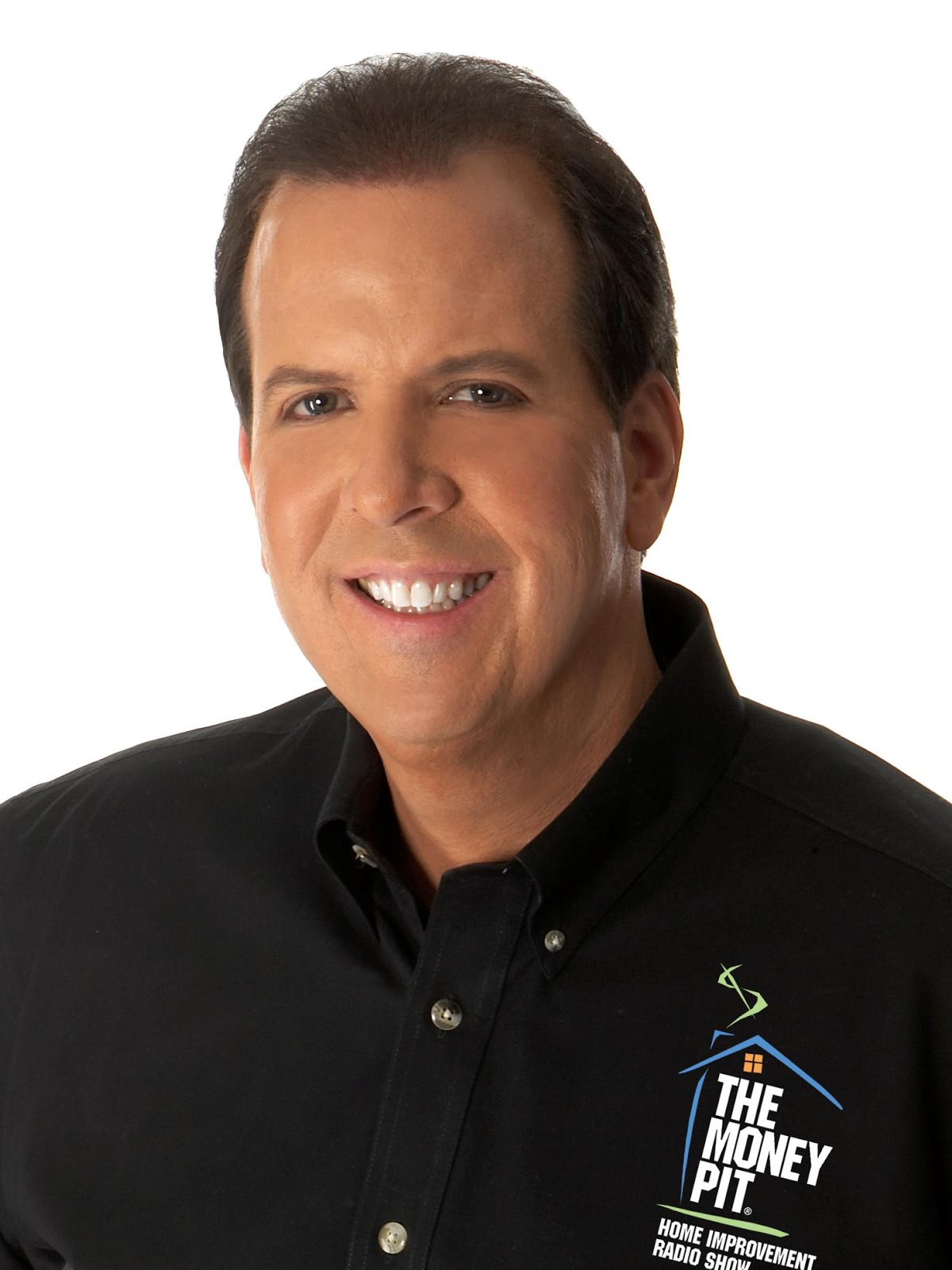 "A properly designed, installed and maintained gutter system is one is the best ways to prevent flooded basements and crawlspaces, as well as a host of foundation problems."
Tom Kraeutler, Home-Improvement Broadcast Journalist
You don't want to wait until your gutters need to replaced to replace them! Installing new gutters isn't a daunting task; in fact many people even install new ones themselves.
If you're interested in hiring out, be sure to shop around for the best deal and make sure to inform yourself on the various styles of gutters that can be best suited for your home. (Hint: You can't really go wrong with aluminum gutters!)
15. Replace Siding
Again, replacing the siding is usually something overlooked. The siding of your home protects your home from even the harshest of conditions, and adds to the overall appearance, charm, and value of your home. Replacing your siding can be done on a budget, depending on the type of material you use.
Replacing the siding on your home not only improves its appearance, but also can boost energy efficiency. If you choose vinyl or other siding products with permanent color, gravitate toward neutral shades that will still be in style year after year.
Vinyl siding replacement costs an average of $12,013 and returns 80.7 percent to your home's resale value.
16. Add a Deck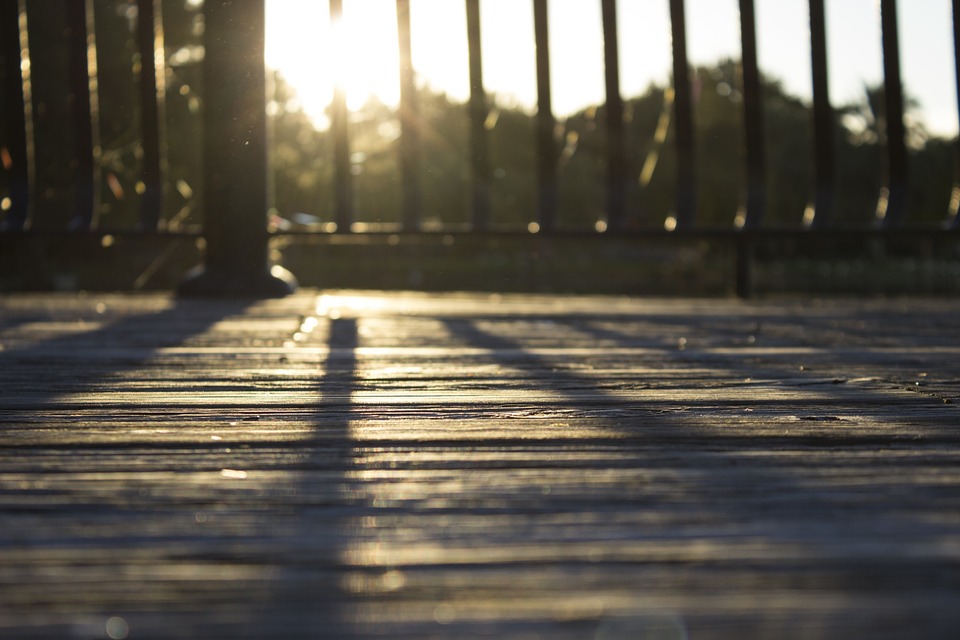 What better place to spend your summers than outside on a deck? Homeowner's love outdoor space, whether in the summertime or even in the cooler climate (fire pits are a hot addition to your deck as well!) On average, most homeowners see a return of $8-11 thousand to their home's value when they have added a deck.
Think outside the box and think about what a modern homeowner may be looking for in a deck. Think of an interesting shape to make the deck, and consider adding appealing enhancements, including a built-in firepit. If you use higher-grade materials for the flooring, you'll further enhance this addition and make it easier to maintain.
17. Refurbish/Refinish/Expand Your Existing Deck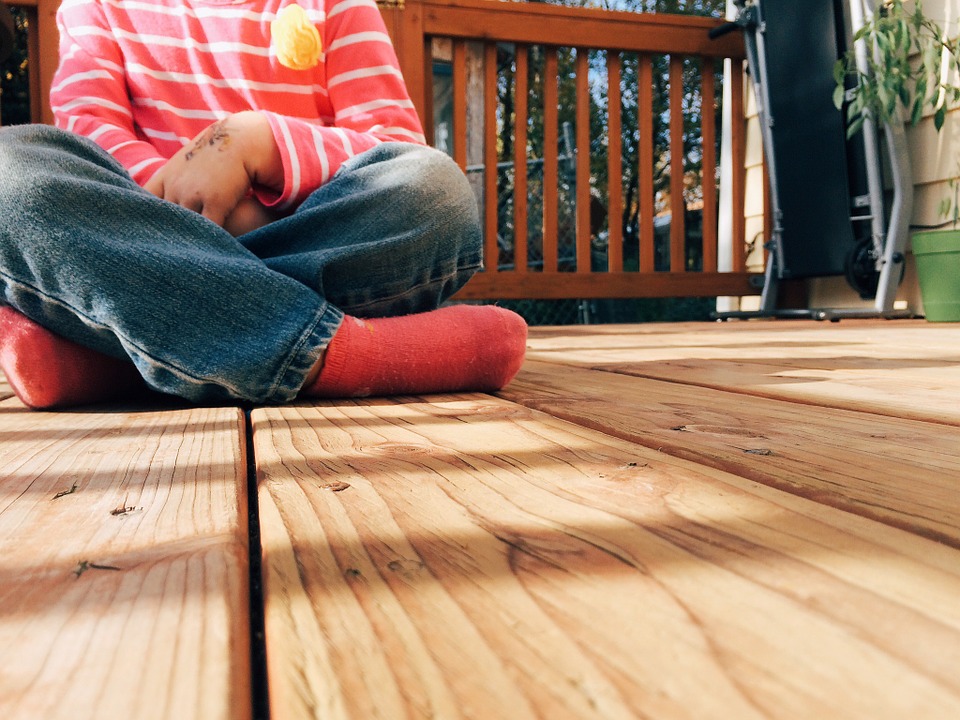 Many deck owners face the same problem: The wear and tear of their existing deck over the years, whether it be from pets, kids or general aging. What good is a deck if it needs to be repaired by a future buyer? (Or, if they'll even want the home if they know how much work they need to do to it!)
Many decks unfortunately are the victims of neglect. With regular maintenance, your deck can easily last twice as long. If your deck is barely big enough for your family to enjoy, try expanding it and adding some amenities, including benches for additional seating.
Consider adding a gazebo which can serve as an entertaining space for friends and family. Plus, it's a great place to stay cool during the hot summer months.
18. Plant a Tree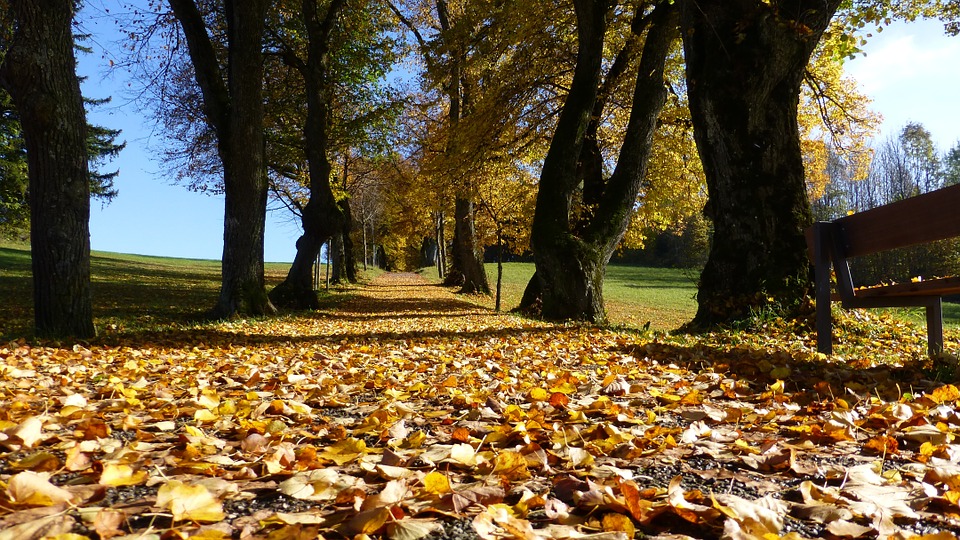 Yup, nothing like spending some time in the great outdoors planting and gardening. Digging, getting dirty, and cutting your cooling costs. Oh, did we mention planting can save you money too?
Did you know you could save as much as 40% on your cooling costs by planting a few properly placed tall trees in your yard? Plants are not only great for the environment but also make your home's facade look well-kempt, managed, and more visually appealing.
Plus, a tree will add a nice pop of color and liveliness to your home.
19. Repair Your Roof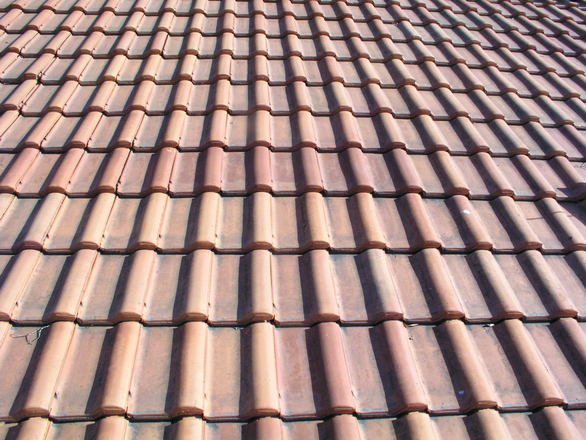 Pay close attention to your roof because buyers are going to do so as well. It's a homeowner's pride and joy, and what makes the home, well, a home. Without a roof, what good is a building? According to Consumer Reports, 31 percent of real estate professionals said the roof is one of the more important parts of the home to have in good shape.
When you say your roof is new and in good condition, the buyer sees the house has been taken care of, and the project is usually cheaper than you would expect as you will generally see a return of 72% on your investment.
20. Landscaping Without the Hassle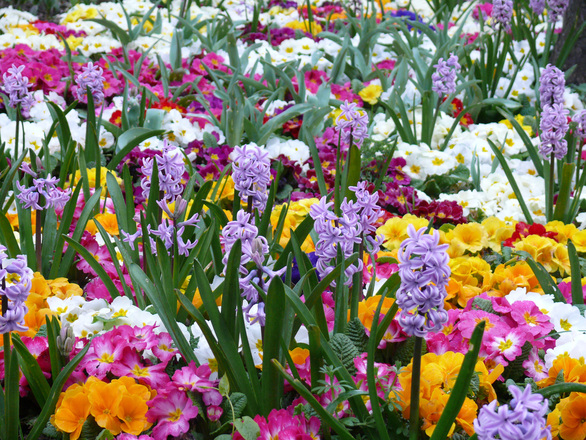 If you go about purchasing plants native to your region, you'll have less maintenance and will spend less. As with any project, landscaping is about finding the right materials that work for you. If you just want your home's outside appearance to look nice with as little effort as possible, do a bit of research on what shrubs and trees claim your area as home and let them thrive.
DIY Blogger Jennifer of Dimples and Tangles believes in the power of cost-effective landscaping. She says: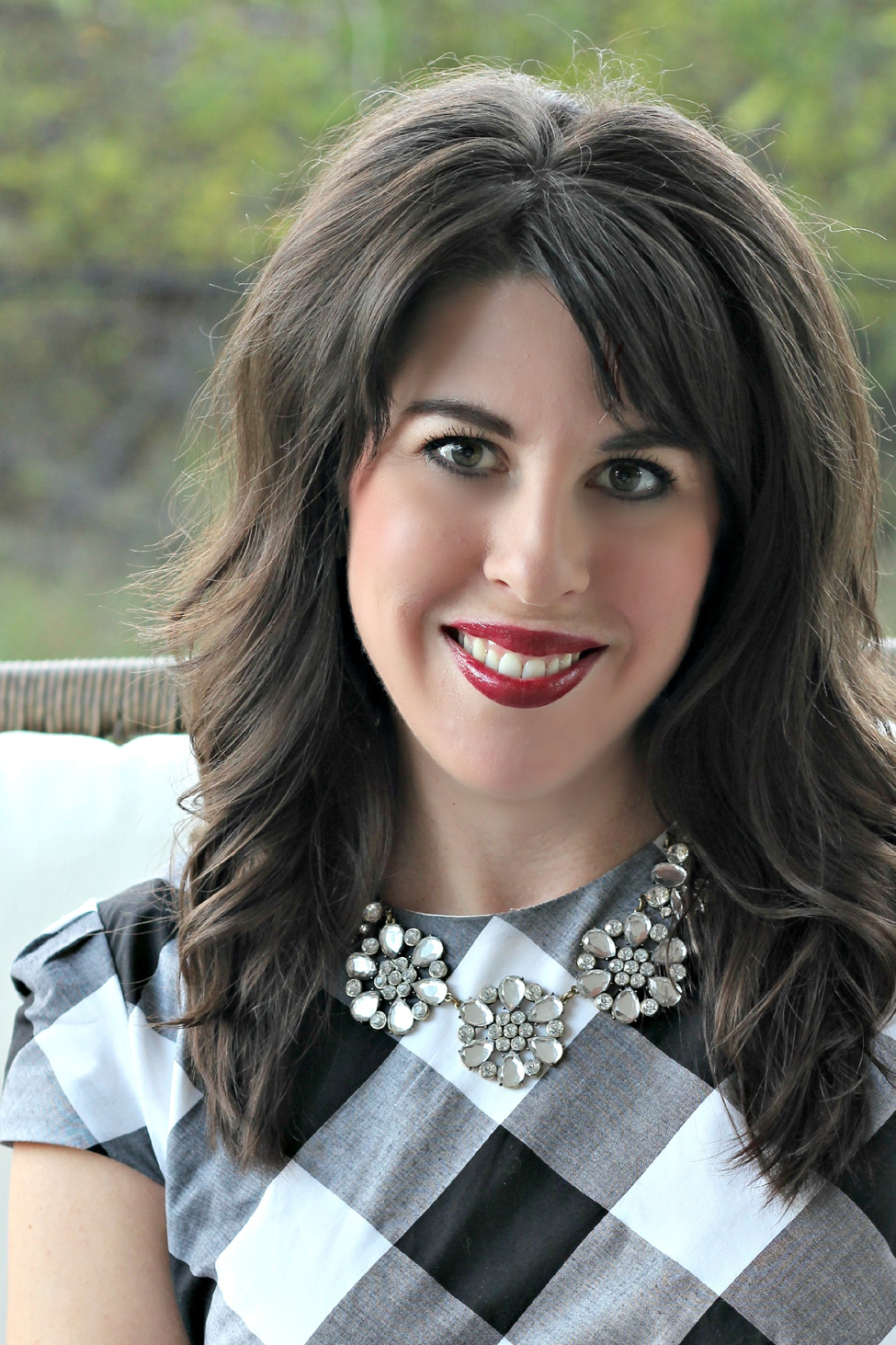 "One thing immediately comes to mind when I think about increasing or maintaining home value, and that is to have good landscaping. That doesn't necessarily mean you have to spend thousands of dollars filling big beds. However, whatever beds you do have should be kept neat and well trimmed, and a few flats of seasonal flowers go a long way to help curb appeal. Along those lines, replacing overgrown scraggly bushes with fresh new ones (even if they're smaller) can make your home appear years newer."
Jennifer, DIY Blogger at Dimples and Tangles
Interior:
21. Visually Increase your Home's Square Footage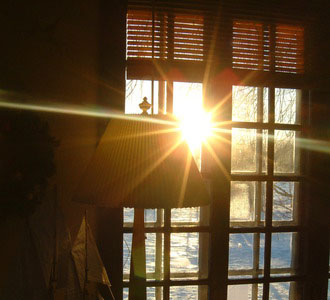 We all know the bigger the home, the higher the value, but square footage isn't all that counts in increasing your home's value. The visual space, or how large a home feels also plays a huge role.
If you can't add space in your home, fake it! (Yes, that's possible.) No matter if your home is 600 square feet or 30,000, you can make it look even bigger, and it doesn't have to cost a ton of money.
Replace closed draperies with vertical blinds to let the light in your home as sunny room feels larger and more open. Plus, it feels great in the wintertime to have some sunshine beaming down in your home. If you have oversized furniture or clutter making your home look smaller and smaller every day, remove it as replace your old clunky furniture with smaller more versatile pieces.
No matter the size of the room, you can make it look bigger, and that's a great selling point!
If you can't add space in your home, fake it! Yes, that's possible. No matter if your home is 600 square feet or 30,000, you can make it look even bigger.
Replace heavy closed draperies with vertical blinds or shutters to let light in. A sunny room feels larger and more open. Plus, it feels great in the wintertime to have some sunshine beaming down on your home.
No matter the size of the room, you can make it look bigger, and that's a great selling point!
22. Add a Sun Room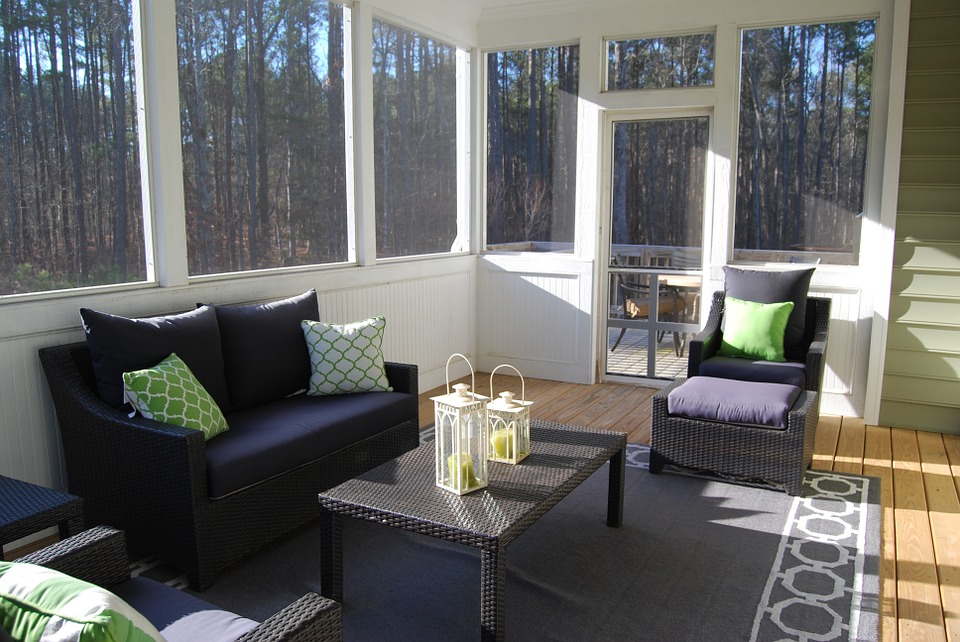 Sunrooms are ideal rooms: They keep you warm in the winter but allow you to look outside without having to endure the harsh weather. (Everyone benefits from Vitamin D, but without sunlight, you'd need to drink a ton of milk.)
Adding a sunroom is a cost-effective way of increasing your home's square footage. It is usually less than half the cost of adding a standard room to your home, plus, for homebuyers in colder climates, sunrooms make for a very attractive selling point.
In fact, a sunroom can add roughly 50% return on investment when it comes time to sell your property.
23. Replace Worn Carpets or Rugs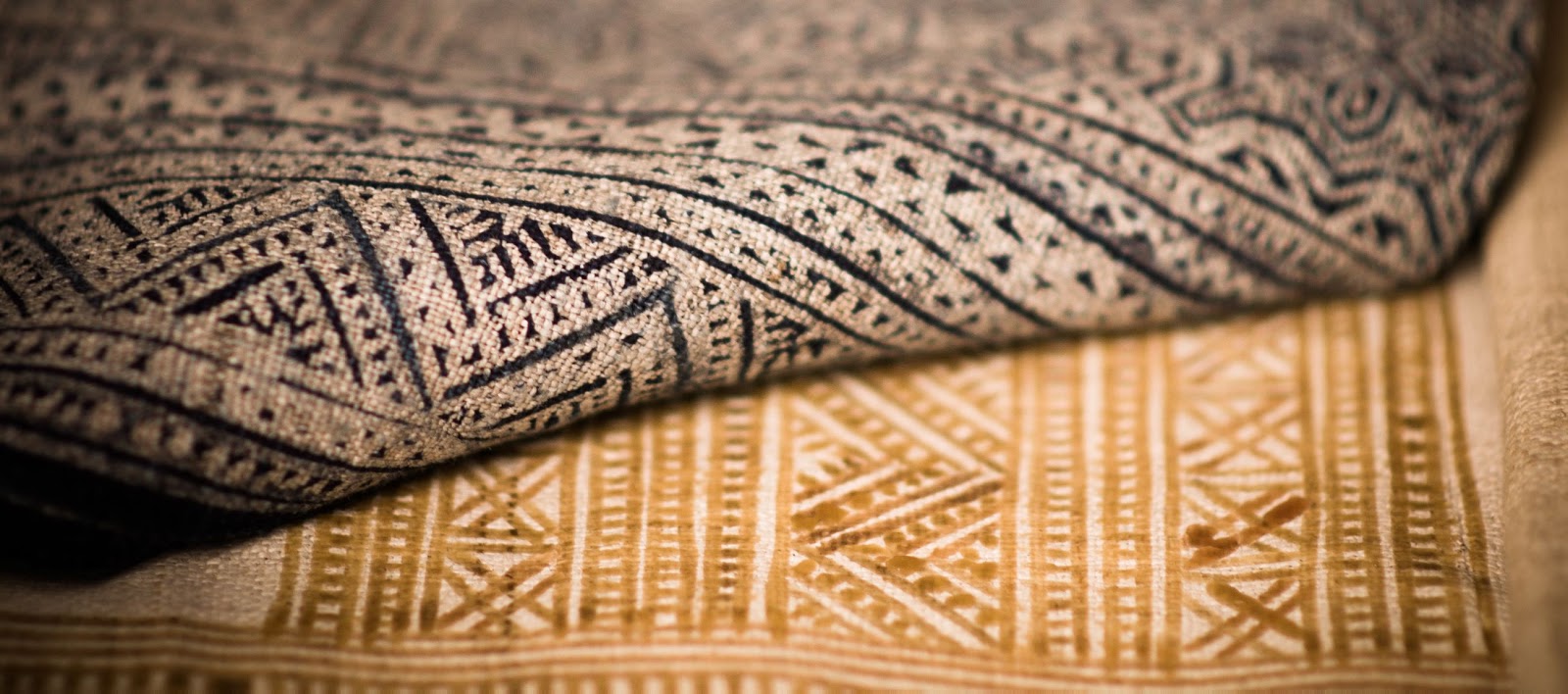 Nobody likes the look of stained, old, and worn-out carpets or rugs. If you think getting a rug cleaning is a quick fix, unfortunately, it usually isn't going to do the trick for potential buyers, especially if you own pets. (Stains = no go!)
In fact, replacing outdated carpet or flooring will increase the value of your home, with a 102% return on investment.
24. Hire a Cleaning Service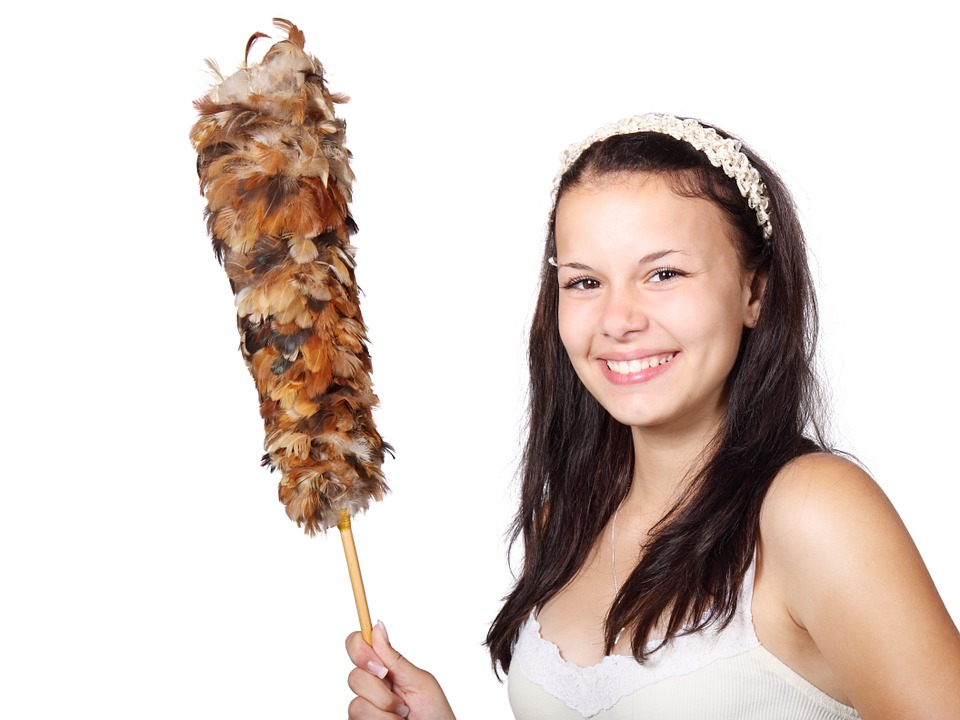 Ok, maybe you don't even know where to begin when it comes to cleaning your home --- or even organizing for that matter. Sometimes it seems like you just have too much but nowhere to store it all. Well, have no fear! A professional can help you find just what you're looking for. You can hire a professional cleaning service to spruce up your home and clean it up.
Even if you're not planning on selling your home in the near future, it's still beneficial to have a clean and tidy home.
You don't have to break the bank to get your home in proper condition either, as most cleaning services only cost between $25-35 an hour.
25. First Impressions Count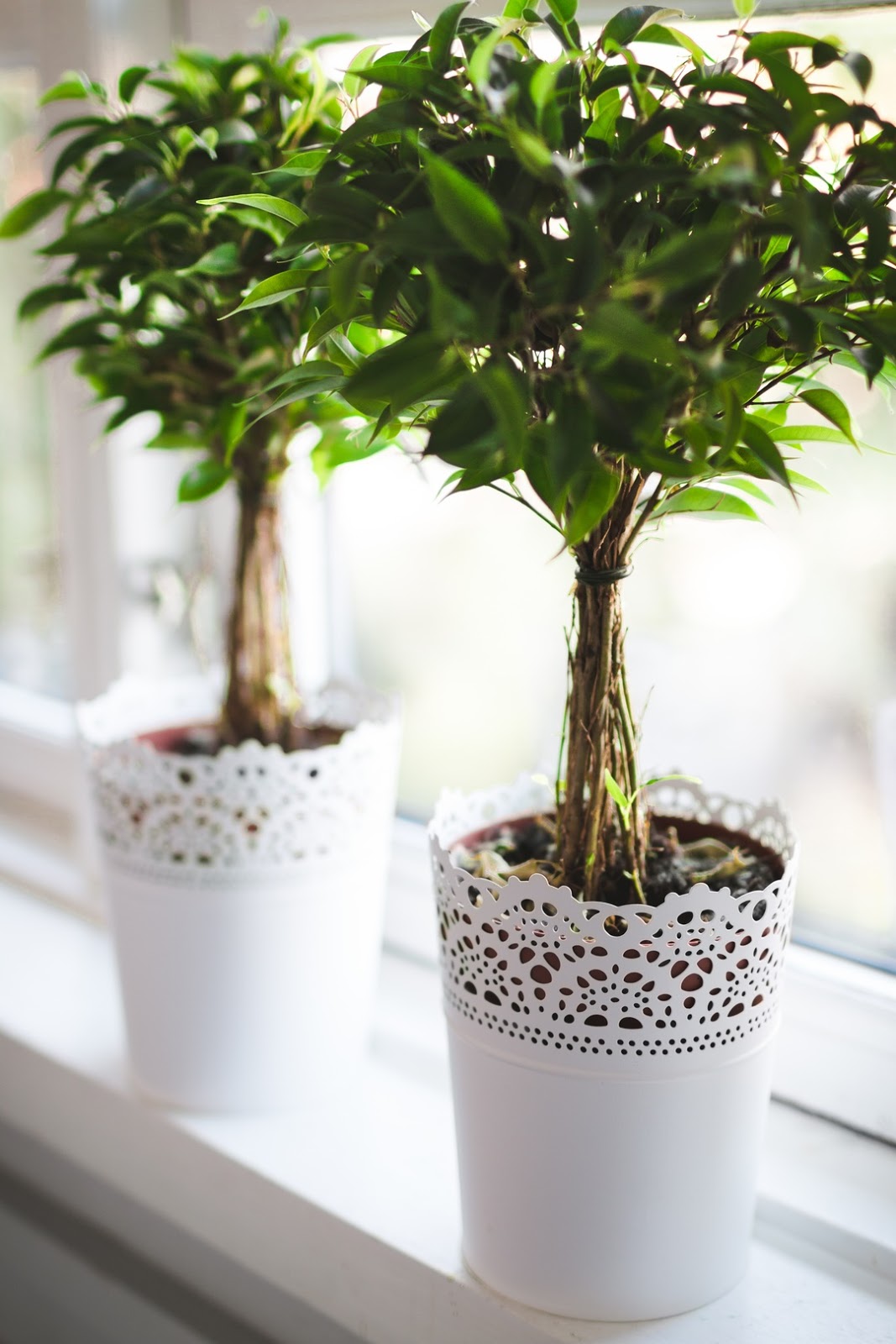 We all know the saying, "Don't judge a book by its cover." Well, to be honest, it's hard not to --- or at least, hard not to judge a book within a few pages. We know how much first impressions count. We dress well for interviews, doll ourselves up for first dates, and buy a brand new pair of shoes for our first day at school. First impressions aren't going to be good impressions if you're wearing an old, ripped pair of jeans, a dirty shirt, and scoffed-up shoes. Same thing goes for a home. No one likes clutter, whether or not you're selling your home doesn't matter. Clutter's not going to take care of itself!
We know that no one likes cleaning up clutter, but no one really likes creating it either! DIY blogger, decorator, and designer, Tracie, of Clevery Inspired says: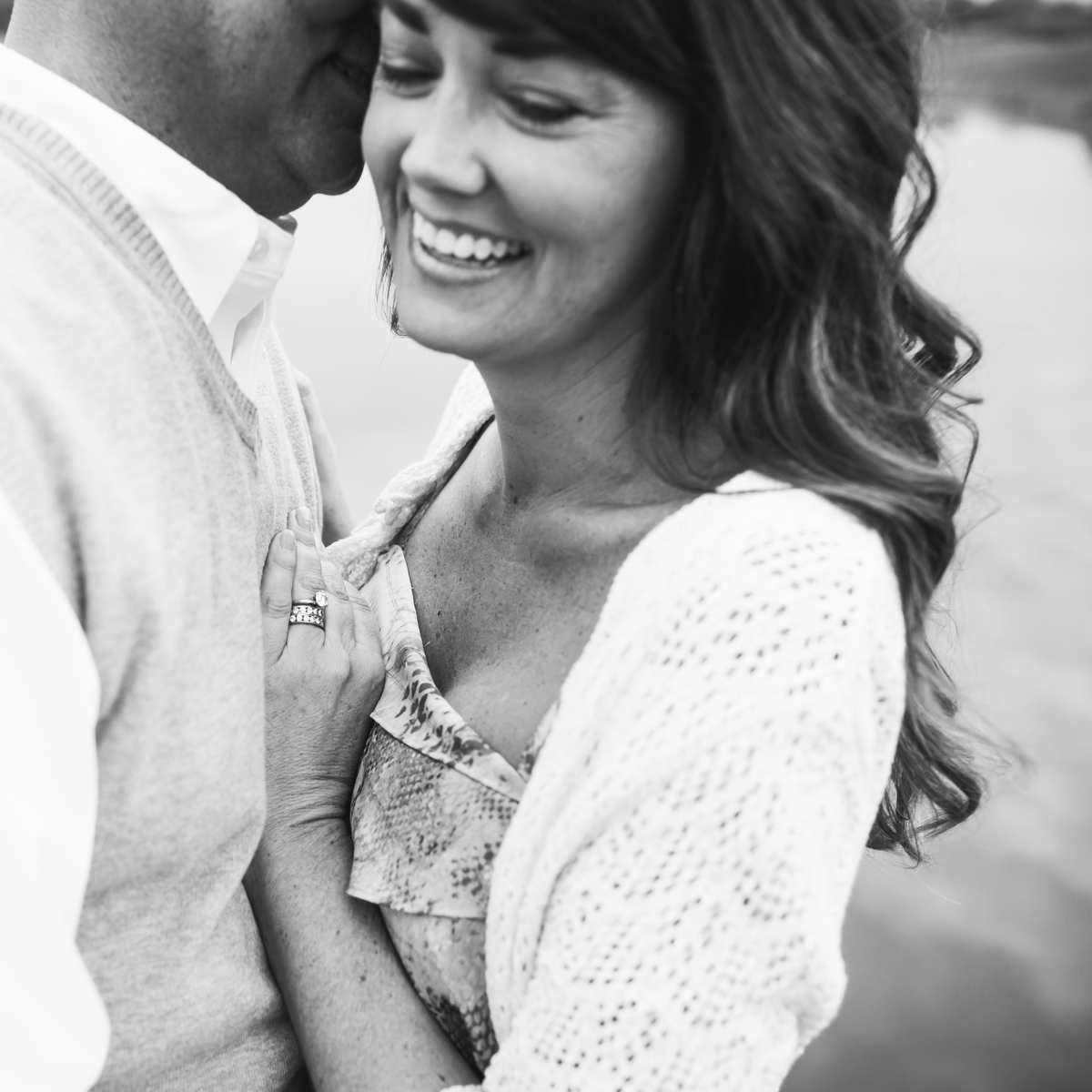 "I would have to say that my best way to increase the value of their home is actually two fold, first, get rid of excess and then, declutter. If you're trying to sell your property or make it look great for showing, it is best to pare down as much as possible and allow the surfaces to shine on their own! It's easy and it's free and it makes a huge impact!"
Tracie, Blogger, Decorator, and Designer, of Clevery Inspired
You can even hire a professional organizer for the day who can advise you on how to get organized, make your home more sellable, and help you with getting started in a new home.
DIY remodeler Sarah of The Ugly Duckling House believes in the power of greenery in living in or selling a home. She says: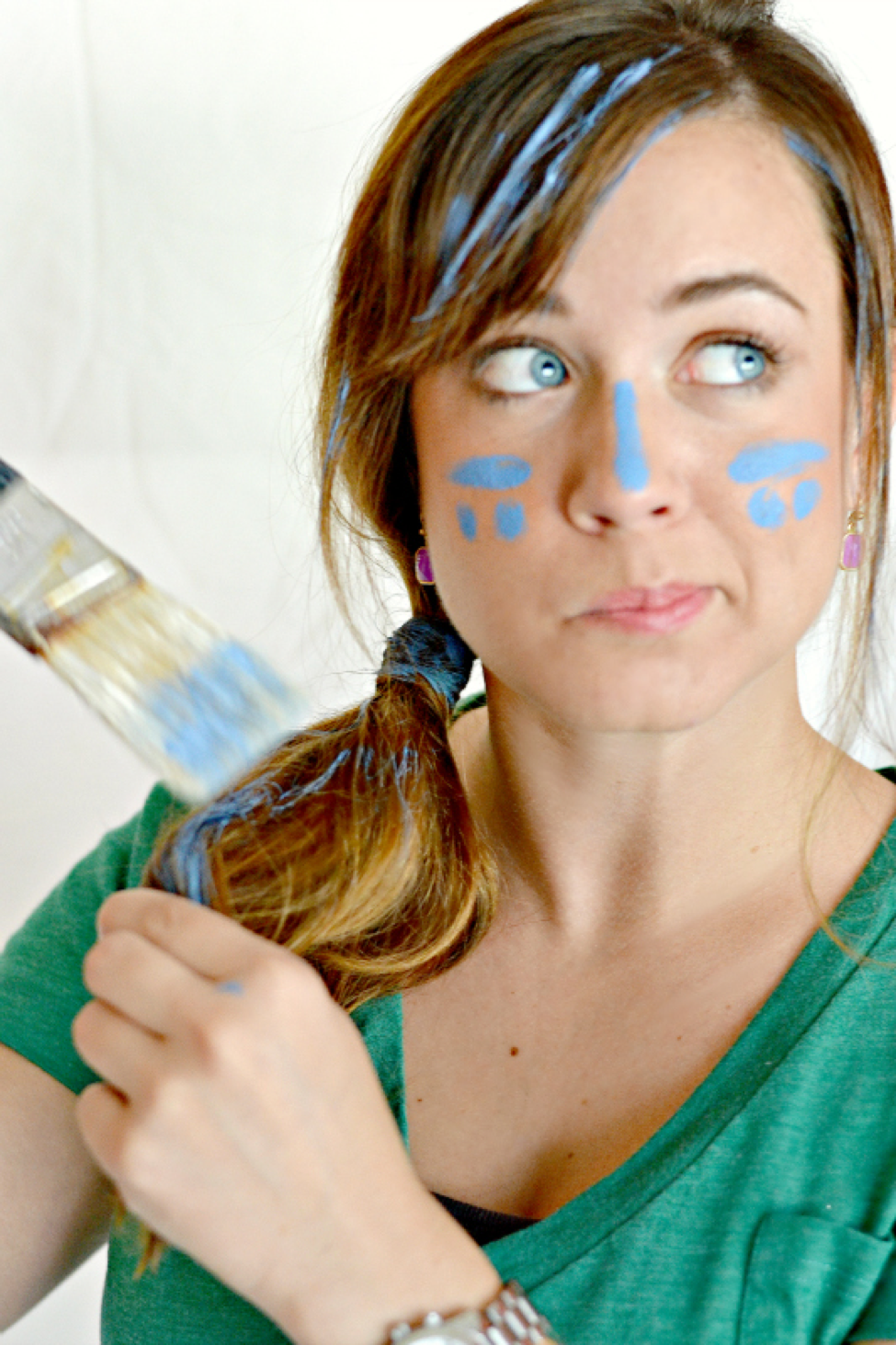 "Add living indoor plants! Studies have shown that houseplants help improve indoor air quality, reduce stress (such as the stress of selling real estate) and help increase focus, so why not bring that focus to the features of your home? They're great for staging because they a sense of cheerfulness and make a house look cleaner and more well-maintained."
Sarah, DIY Blogger at The Ugly Duckling House
When prospective buyers are looking at your home, chances are, they may feel a bit overwhelmed. A little bit of shrubbery can change the whole mood of your home, plus it'll make the viewers feel more at ease. Everyone loves a well-maintained home, especially buyers!
26. Let There Be Light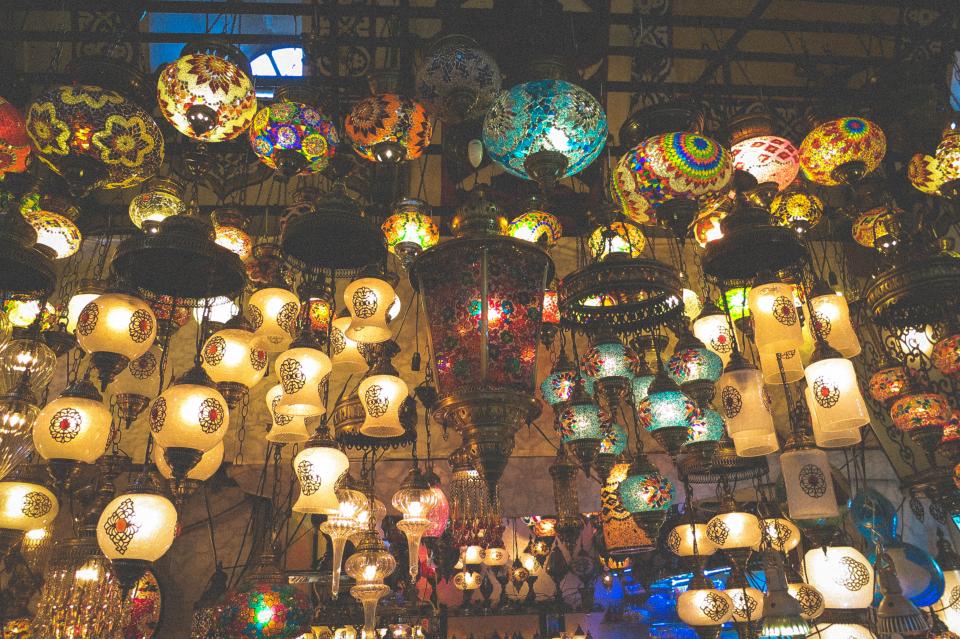 Lighting noticeably enhances a home's appeal, creates a mood, and adds some warmth (literally) to the room. Proper lighting can be a great value booster, and adding window somewhere such as in the bathroom can allow for natural light to brighten the space. Outdated light fixtures or poor lighting can take attention away from your home's most sellable features. By spending as little as $1,000 on new fixtures, you can give your house a more modern feel and keep buyers focused on its best attributes.
When replacing fixtures, swap out your old light bulbs for ones with a higher wattage. You want buyers to see all of the highlights when they walk through your home, and if you've got dim lighting, they may be missing out on some key attractive aspects.
27. Get Rid Of Popcorn Ceilings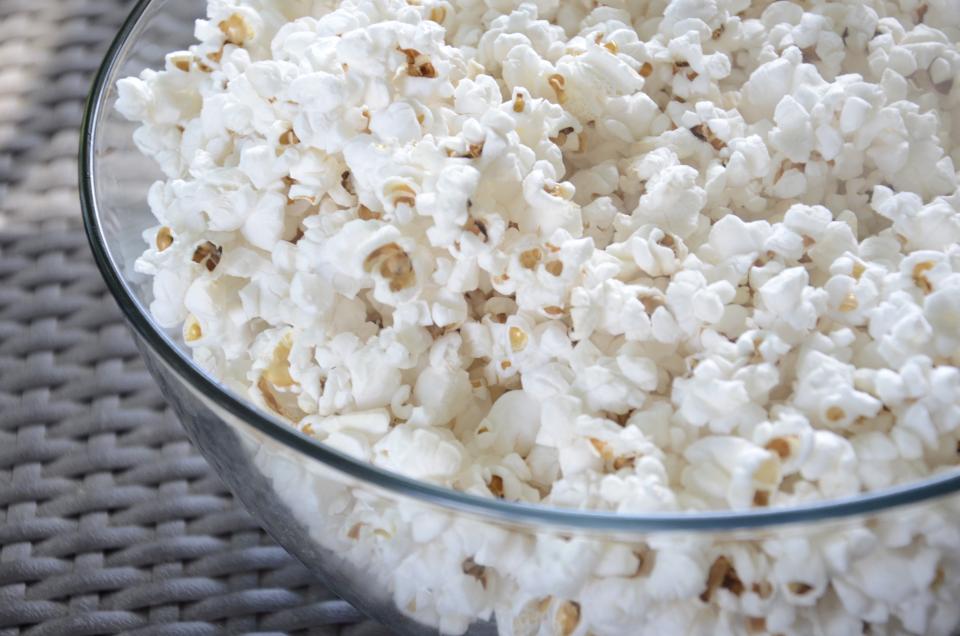 Ok, let's leave the popcorn as a movie theater snack and not as a snack for your ceiling. Popcorn ceilings are so 10 years ago, but many homes, unfortunately, still have them. While taking down a popcorn ceiling is not that difficult, it can be a messy job that requires some dedication.
Visit your local hardware store for a solution to soften the texture, then simply scrape the popcorn away on your ceiling.
Removing a popcorn ceiling may seem like a minor change to make but it completely changes your home's feel, as popcorn ceilings have a older, nostalgic feel to them. In order to best capitalize on your home's appeal, you must replace or remove anything that could deter buyers away from your home and onto the next one.
General:
28. Invite a Pro Over for an Hour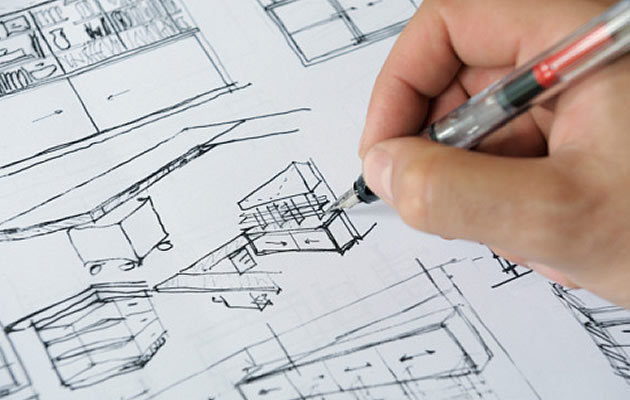 What better way to get improvement ideas than going straight to the professional? It's probably best to listen to their judgment than to try and make your own, when you may be a novice.
Invite a realtor or interior designer over to check out your home for ideas on home improvement.
Many charge less than $100/hour, and they will give you small suggested improvements to help increase the value of your home, such as telling you which paint colors you should use.
29. Inspect Your Home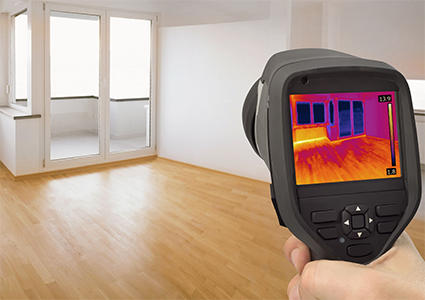 It may appear that everything in your home is in tip-top shape, but that may not always be the case. Hire an inspector to check out the areas of your home that you normally don't see, notice, or think twice about. They may discover potential hidden problems that could negatively impact your home's value --- no matter how small the issue.
Small problems can turn into expensive problems quickly. The longer you put off repairs, the more expensive those repairs will be.
Hiring an inspector can help you with any non-cosmetic problems which could turn into major cosmetic and foundational problems. (Don't wait until the last minute to find out you need a new roof!) While yes, an inspector is an additional expense, hiring one help you avoid expensive repairs and save you time and money in the long run.
30. Don't Skimp on Paint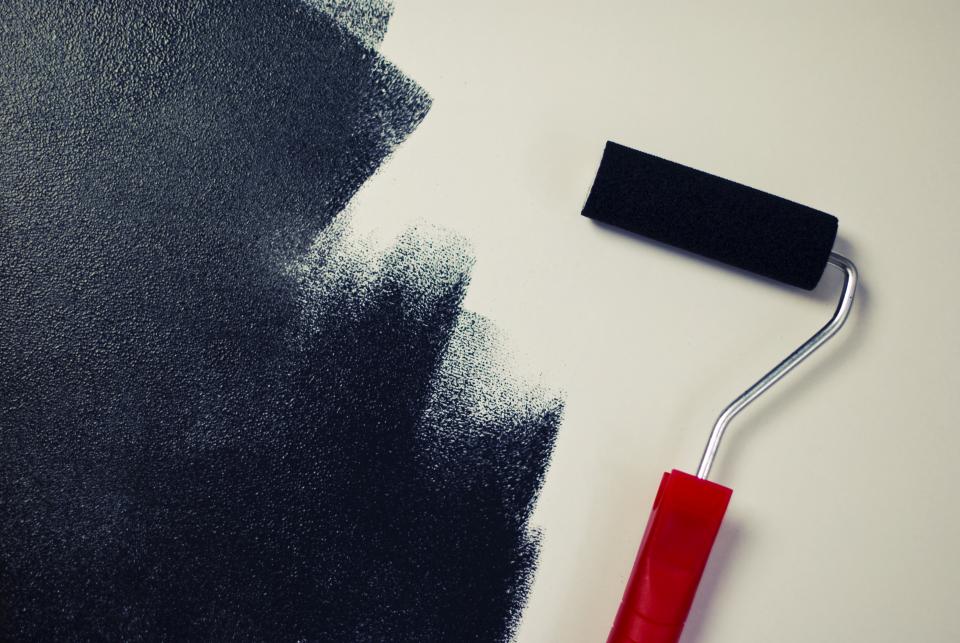 You have to spend money to make money? Not necessarily! Painting is simple, cost effective and can add a huge value to your home --- both on the inside and out. On average, a gallon of paint costs only $25 but can have a huge impact and can result in a 112% return on investment.
"Jane of All Trades" DIY blogger Gwen on The Makerista believes a little renovating goes a long way. She says: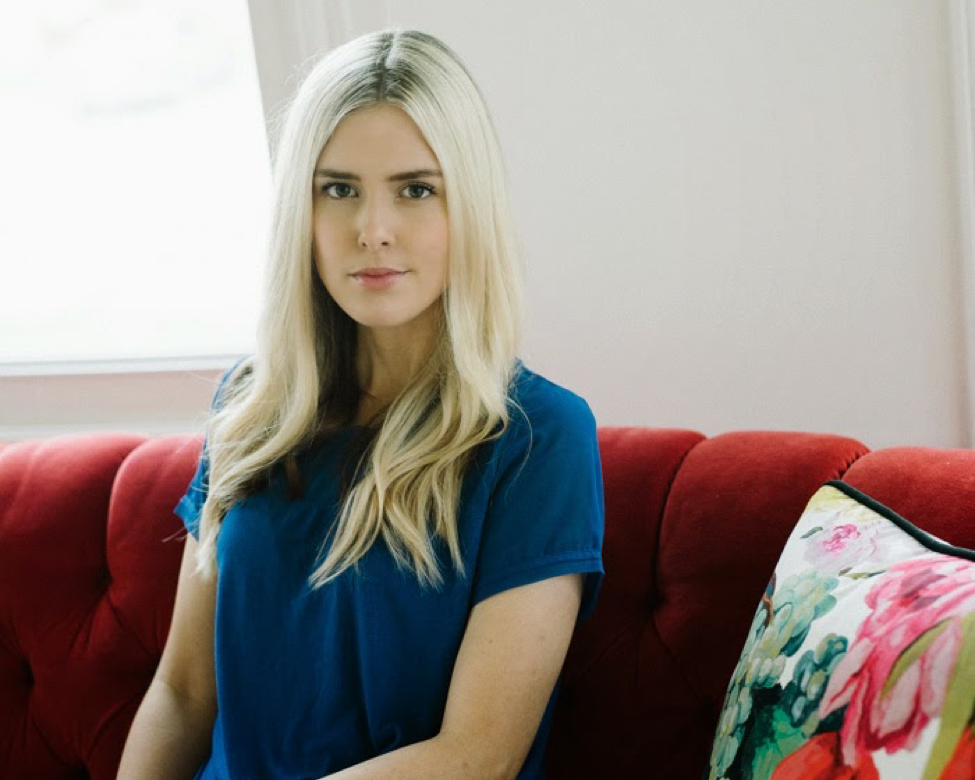 "The least expensive update will always be paint, and it's so powerful when you use colors that accentuate the positives in your home and are colors that soothe."
Gwen, "Jane of All Trades" DIY Blogger at The Makerista
But is it enough to just purchase the only paint you can find and expect to receive huge benefits from it? Negative! Quality over quantity any day.
Linda, DIY blogger of With A Blast believes the quality of the paint means everything. She says: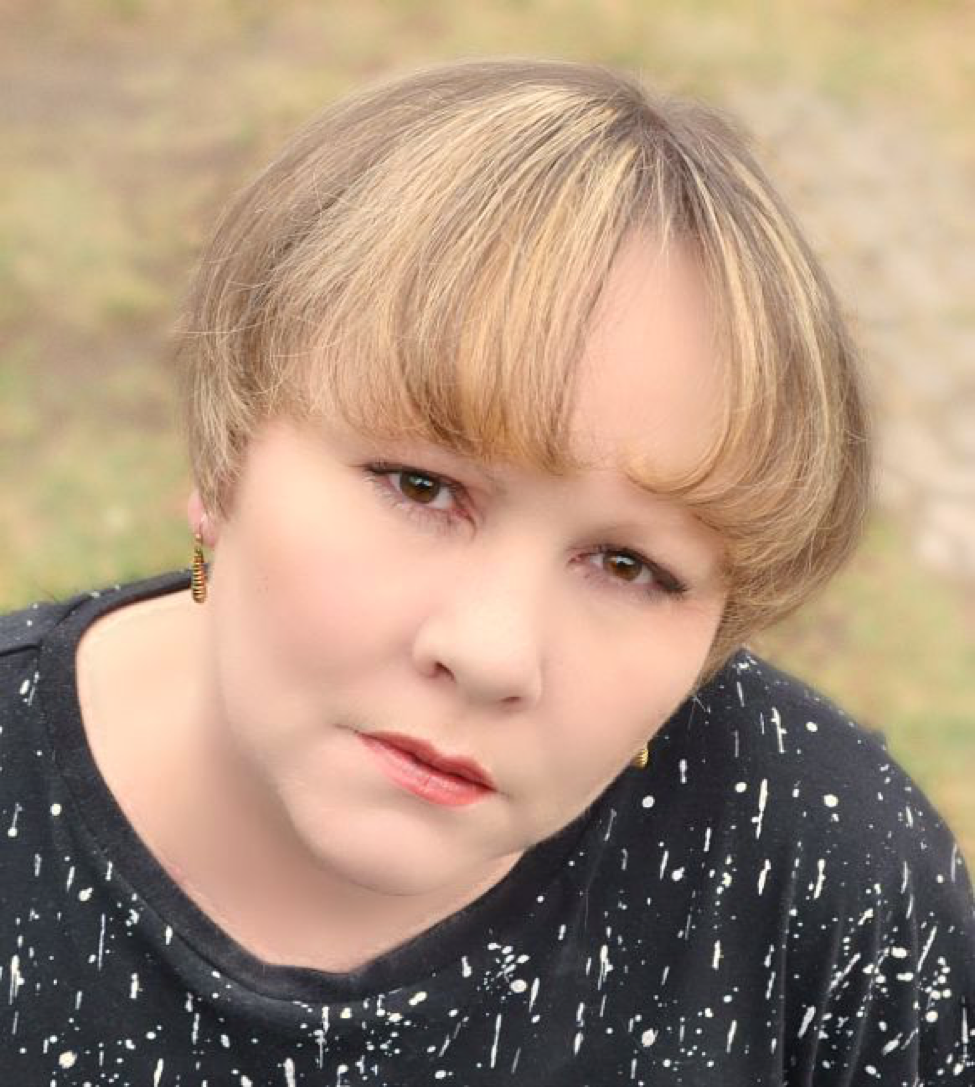 "Buy the best quality paint you can afford and if you fall short, wait a month or two, save up, then paint. Painting is most definitely not a life essential, so wait, be patient, save and do it right the first time, because "buying cheap = buying expensive" in the end."
Linda, Craft, DIY, and Recipe Blogger at With A Blast
Just make sure you choose colors that will appeal to the majority of people, like neutrals. Even if you want to liven up the room by painting it bright red, think about how other people will view it.
31. Seek Inspiration (Finally an Excuse to Make a Collage!)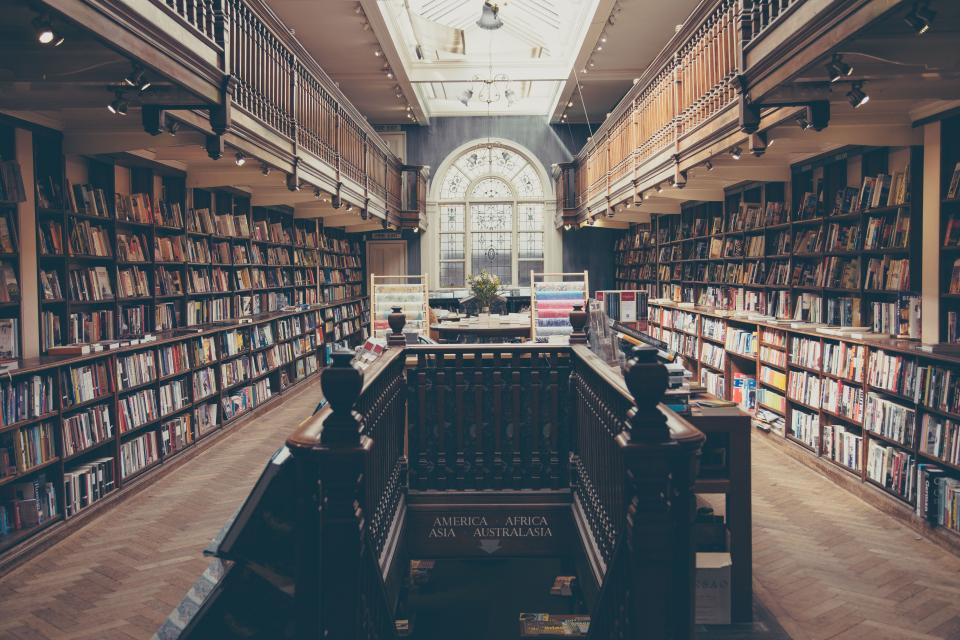 We find inspiration everywhere we go, and most of it doesn't come from hiring a professional to tell us what we should be doing! Check out design-oriented magazines, books, and websites to search for some inspiration when it comes to home improvement and go off of what the professionals suggest. Many times, there will be a "splurge vs. save" column in home improvement magazines, where you can see what the benefits are of spending big on something versus taking the less expensive route. (Spending big doesn't always mean a greater ROI.)
Just remember, if you're planning on going DIY, think about what you can realistically complete yourself without a professional.
32. Nix Unnecessary Energy Costs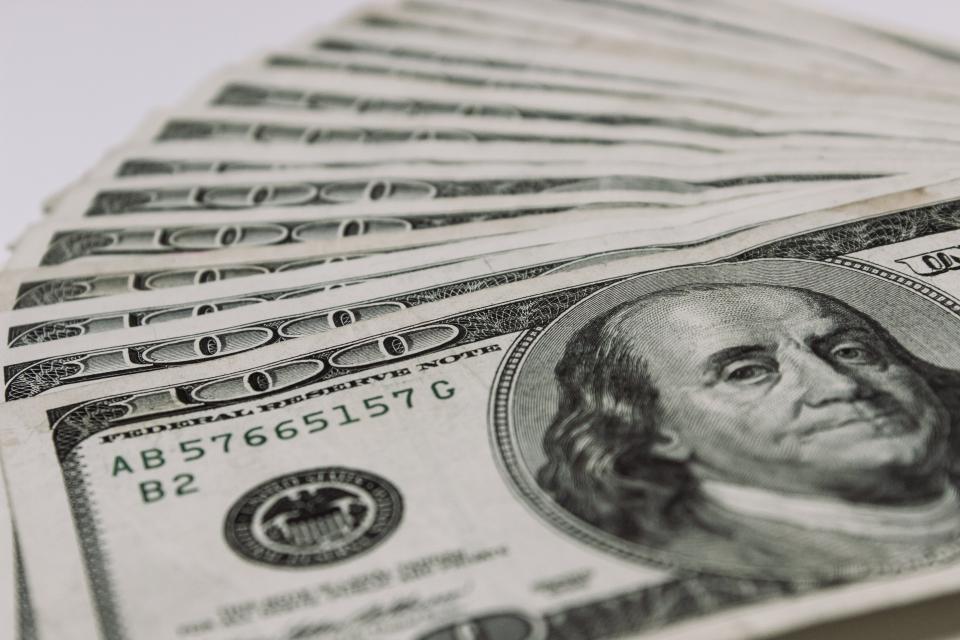 Maybe you're energy-conscious but can never seem to save big when it comes to monthyl bills in your home. The amount of money you spend on energy can be greatly affected by several aspects of your home, including poor insulation. Many local utility companies offer free audits of their consumers' homes to show you how to maximize the energy efficiency of your home, but if they don't offer it for free, there are plenty of DIY guides on this helpful assessment.
There are simple changes that can help you save big, save more, and provide a valuable asset for future homeowner's.
Basement:
33. Finish Your Basement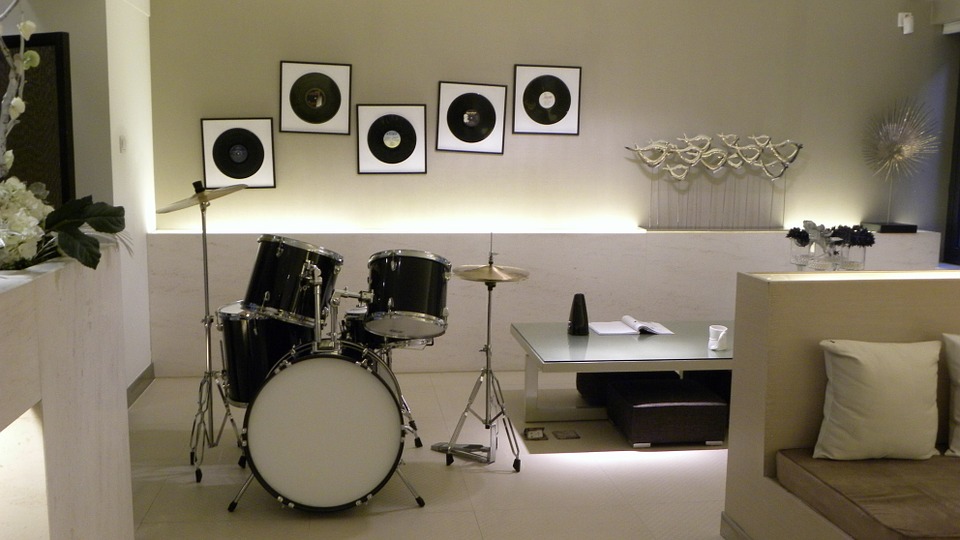 Basements can be commonly confused with "man caves" or extra storage, but in fact, they can be extra bedrooms or rental units if there's a separate entrance. With an added bedroom or rental unit comes a huge amount of savings! (Plus, people looking to buy a home love basements, even if just used for entertaining.)
Not to mention, they bring in more money when you need to sell. A refinished basement can add up to $35,000 more value to your home. If your budget allows, try and add a fireplace in the basement to give it a cozier, lighter feel, especially if renting out or using as a spare bedroom.
34. Create a Guest Bedroom, Family Room or Office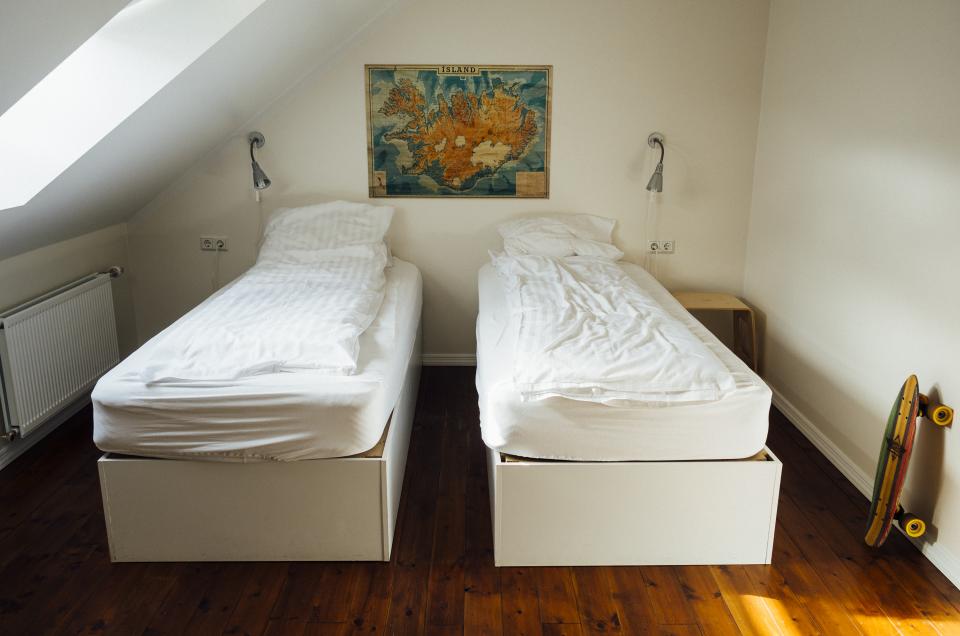 An extra bedroom makes your house very appealing to buyers. (If you don't have the room for a whole new bedroom, consider adding a "bonus room" instead, which can be used for storage, play, or work.) Having an additional room, no matter what for, is a huge asset as a homeowner.
Think about the benefits of having an extra room to crash in! Well, you can be the one with that additional room.
35. Install a Home Gym
What beats exercising in your own home? Not much! You can watch TV, read a book, and even take breaks without worrying that someone will steal your exercise bike. Plus, a home gym will take up a good amount of space in your basement and will result in your basement looking less open and roomy. You don't want to waste space in your home!
Having a home gym is appealing and inspirational to people looking to purchase a home.
36. Remodel Your Basement to Strengthen Your Home's Foundation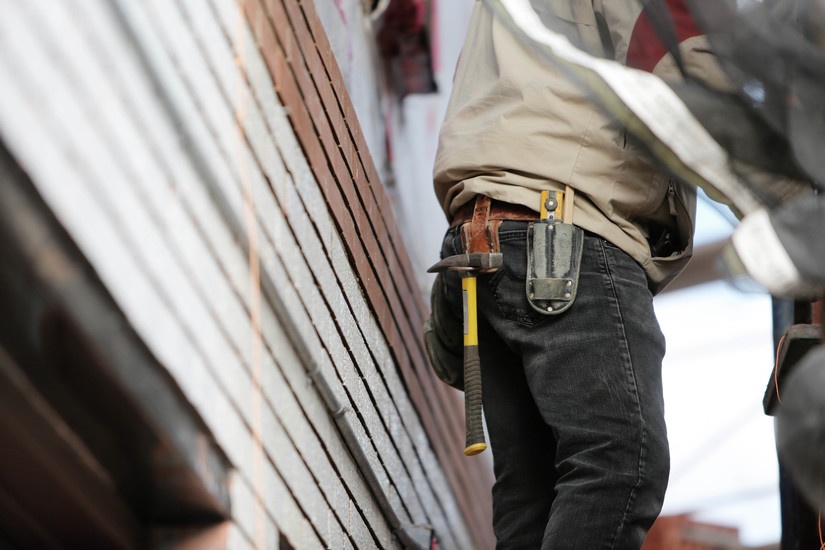 When you first begin to refinish your basement, you'll be able to assess any water or structural damage you may have been unaware of and take necessary actions to make sure your foundation is strong and clean. By addressing these issues sooner rather than later, you may save yourself from future expensive repairs.
Although it can be more of an expense, a basement remodel will provide you with a 75% return on investment and will greatly increase the value of your home, plus will save you from the hassle of repairs down the road.
37. Cozy Up By the Fireplace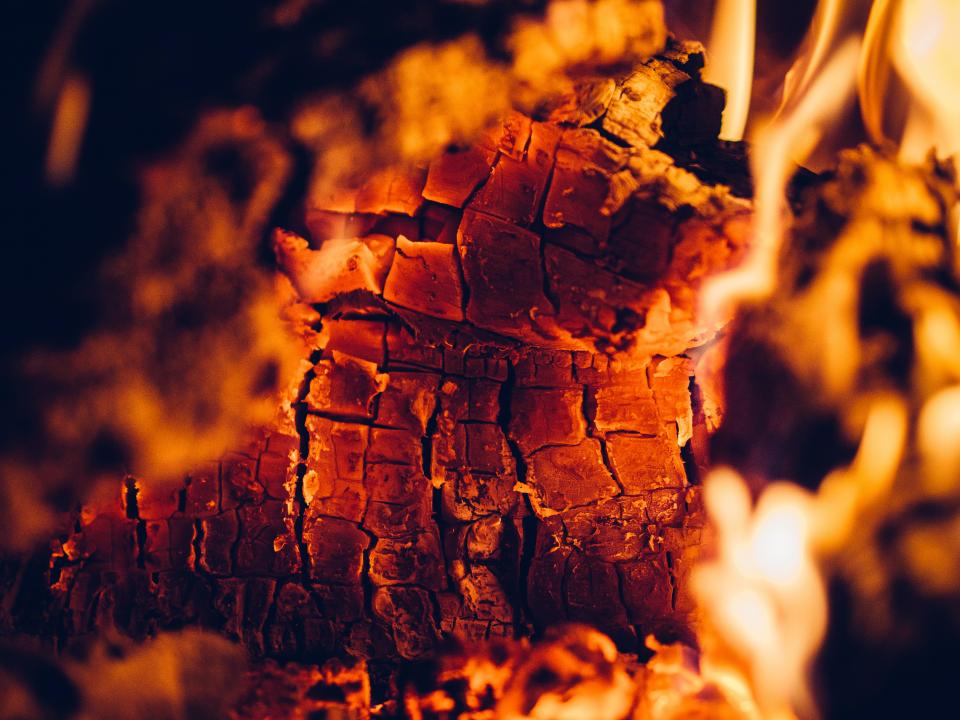 There are few better things than a hot fireplace during the cold wintertime. Adding a gas fireplace to your home not only looks gorgeous in your basement but adds both warmth and light to a potentially dark place. Depending on your location, a fireplace can be a huge asset, and homeowners love knowing they'll be able to cozy up and read a book with a glass of wine at the end of a workday.
Plus, depending on your geographic location, adding a fireplace has been recorded to add up to $12,000 to a home's value!
Bedroom:
38. Turn Master Bedroom into Master Suite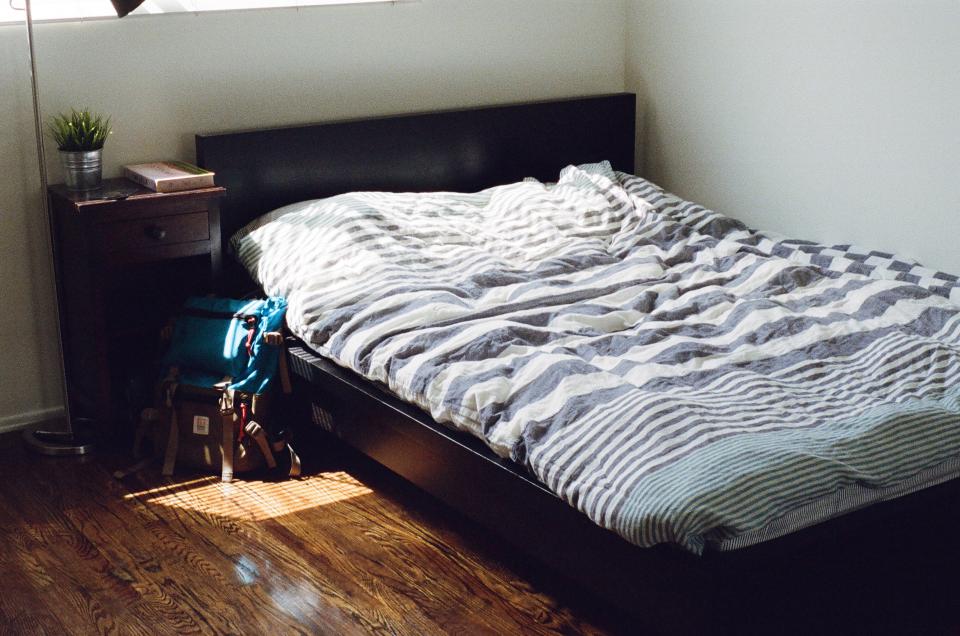 You might not think in terms of enlarging your current master bedroom (or possibly any bedroom). If you upgrade your master bedroom to a new master suite, you can actually see a 66% return on your investment. A master suite makes your bedroom appealing to a whole new variety of buyers.
Everyone loves a master bedroom equipped for a king/queen!
39. Beautify Your Bedroom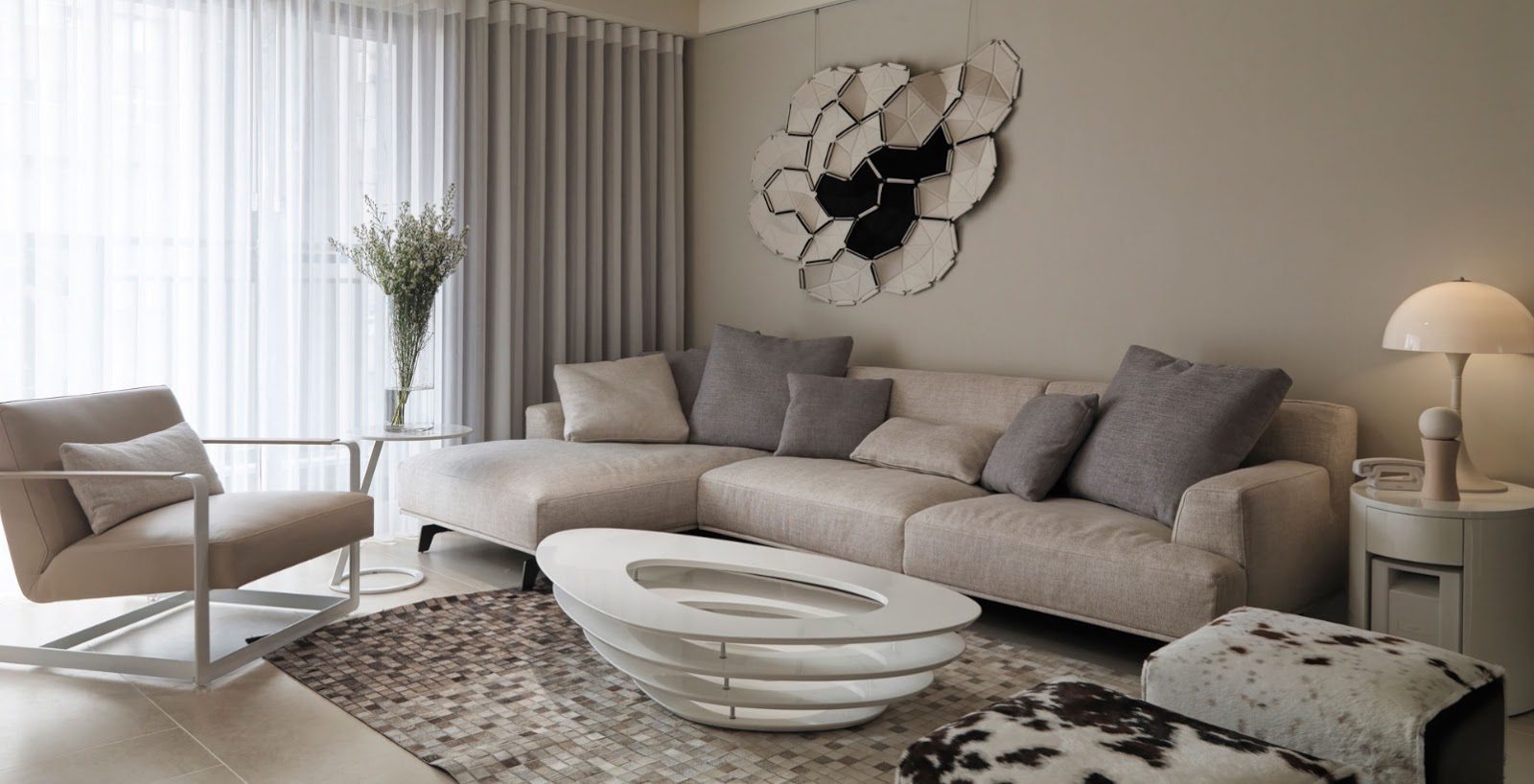 When it comes to making bedrooms look their finest, think neutral without being boring. (If you painted your daughter's bedroom pink when she was younger, but she moved away to college, consider painting it a more neutral color or neutral shade of pink to attract prospective buyers.)
Many homeowners like to see color in their rooms, but you can't guarantee they're going to like the color you picked out. If you stick to a shade on the lighter, more neutral realm, buyers aren't going to cringe.If a buyer doesn't have to go through the hassle of additional painting, he or she won't think in terms of the negatives of the home, such as the "paint color."
40. Add an Extra Bedroom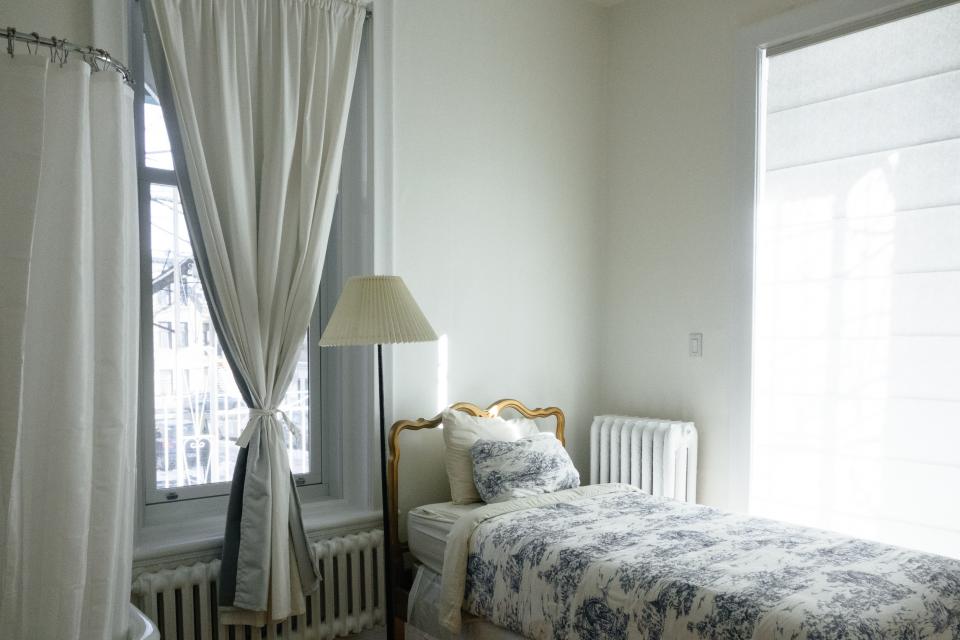 Extra bedrooms are great for guests and can amount to a huge ROI. Maybe a future purchaser is looking to have a child in the near future and doesn't want to look for a home with just one or two bedrooms. Having that extra bedroom available is not only encouraging but also beneficial for guests, storage, and even, entertaining.
Brandon Turner, real estate investor and VP of Growth at Bigger Pockets says this is a huge way of adding value to homes: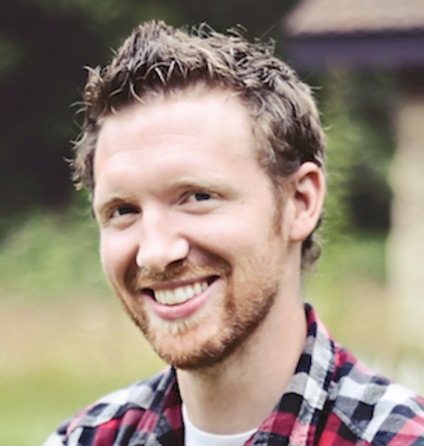 "One of the most dramatic methods I use to add value to homes that I purchase is by adding an extra bedroom. Often times, there are "spare rooms" that can be converted to become an actual bedroom, which can increase the value of your home."
Brandon Turner, Real Estate Investor and VP of Growth at Bigger Pockets
By having an extra bedroom, the possibilities are endless, and many homeowners are going to want to know that they have an extra room for any possible reason, whether children, guests, or play.
41. Rearrange Furniture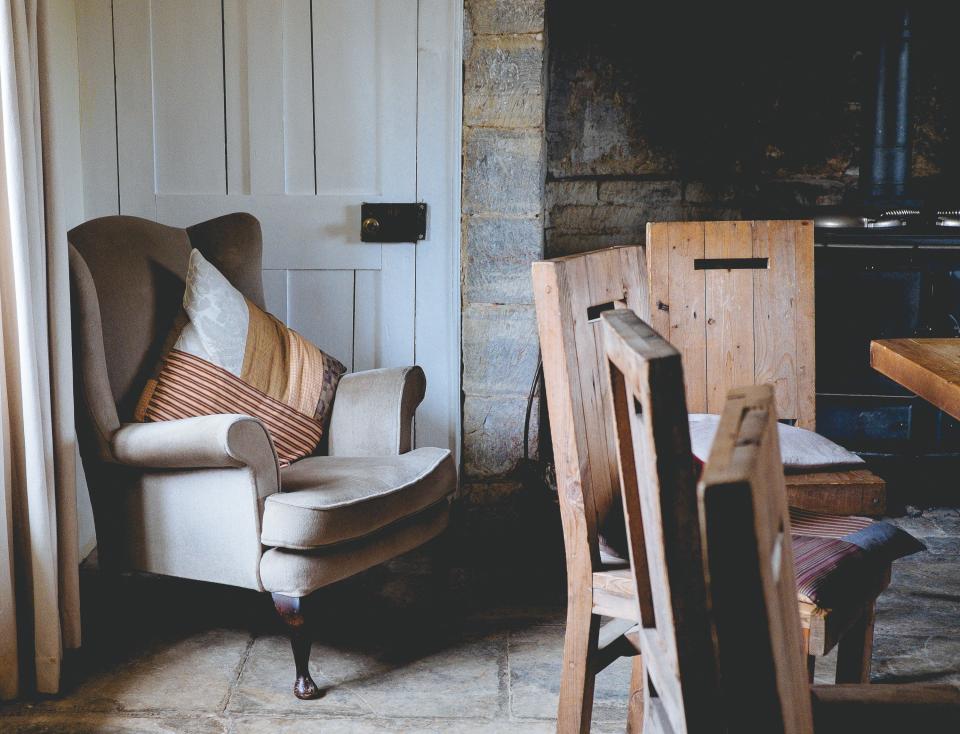 Not every renovation in your home has to be something you need to shell out your credit card for. Small changes, such as making the best use of every square inch in your home can instantly make your home look bigger and more organized. By rearranging the furniture in your home, you can make it look roomier, more spacious, and overall, nicer.
Especially when you are looking to sell your home, you want to make the best use of all your space as you possibly can. Future buyers are going to be bringing their own furniture (most likely), but want to know what their future home will look like when they move in. If you give them inspiration and show them how to make the best use of the space as possible, you'll be able to show off your home without spending a dime.
42. Add Visible Storage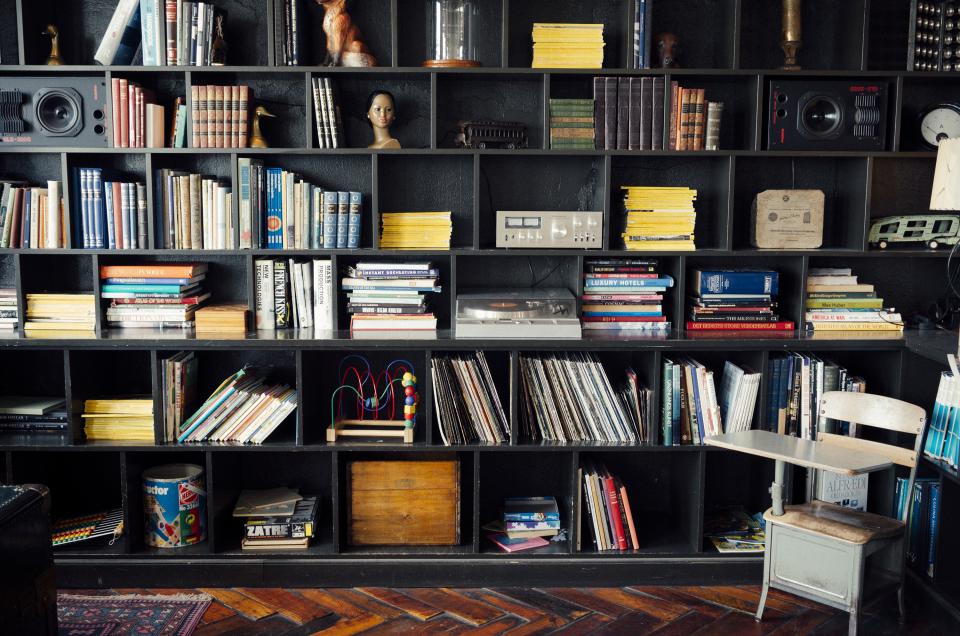 Storage: It may never seem like we have enough. Even going digital, we still have tons of papers, important documents, and not to mention, artwork from our kids. There never seems like a place to put it all, so maybe you stash it in a drawer, on the table, or on the fridge. But why not add some extra visible storage? It can not only make your home look more organized, but it'll save your sanity when you may sometimes not be able to find those important bills.
A few extra shelves in a blank space can make a big difference and can add a ton of storage to a relatively small space, and homeowners love knowing how to make the most of their space available.
Kill two birds with one stone by decluttering your home and accentuating your home's appeal.
43. Add Mirrors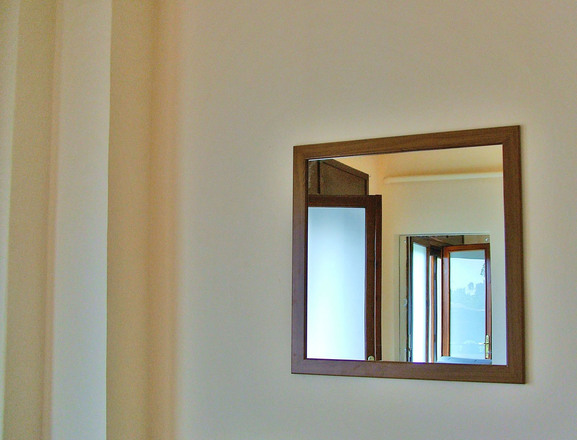 Mirrors are a great simple, easy, and inexpensive way to brighter up a room and make it look bigger. Rooms can seem even roomier when you had a large mirror (about three-fourths as tall as the wall). It is an age-old interior designer's trick to create instant square footage. Everybody uses a mirror, but they don't need to be used just as a helpful reminder to you that your shoes don't match your pants.
Mirrors not only add a personal touch to a room but also come in a wide range of styles and designs. (Great way to sell a home and increase the square footage!)
Energy Efficiency:
44. Install a Programmable Thermostat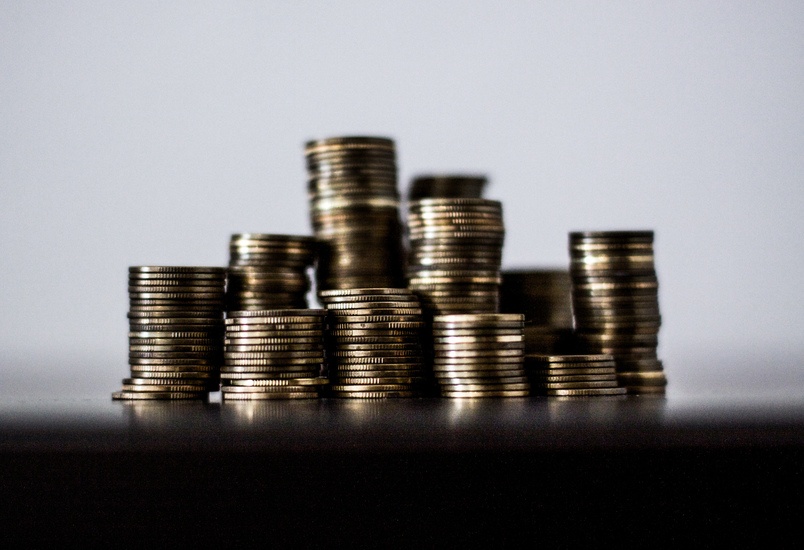 Saving money on bills is something every person wants to do but doesn't always know how to do. (No, unplugging all your electronics every evening won't save you hundreds, plus it's a hassle!) Well, what about your electric and gas bill? Of course you need heat, and you most likely need AC in the summertime (unless you're in a temperate climate), but wouldn't it be nice to save big on these bills without sacrificing your comfort and anyone else's comfort?
A programmable thermostat makes regulating your home's temperature easy, not to mention it can save you around $150 in utility bills each year. Plus, when you're away, at work during the day, or on vacation, you can adjust the temperature to be higher in the summer and cooler in the winter. Then, when you're on your way home, the thermostat can be programmed to a temperature that will meet your needs when you arrive home. A new thermostat will be more energy-efficient than an old manual thermostat.
45. Add Energy Efficient Insulation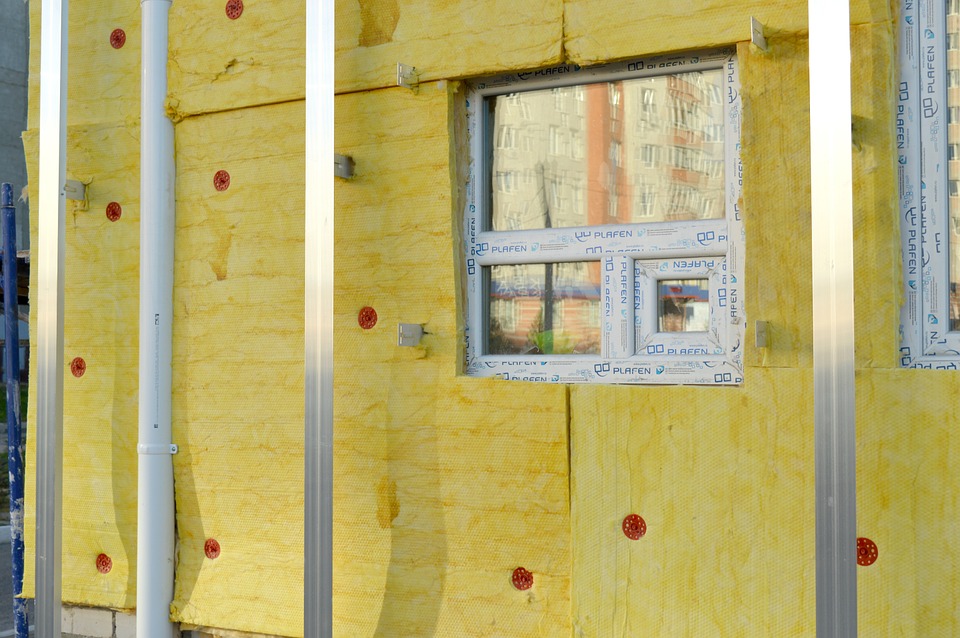 No one likes to be freezing in the winter and sweltering in the summer. Unfortunately, with many older or poorly-insulated homes, this can end up being a predicament. Do you just sit back and huddle under a blanket in the winter? I don't think so. A home should be homey and comfortable, not some place you want to leave because you're so cold.
If your home lacks proper insulation, that is a major selling drawback. In fact, homes that haven't been modified with energy efficiency insulation cost more to maintain and live in. You can actually save $2,500 or more each year just by making minor adjustments such as adding extra insulation to your attic for $200 or less. A small change like this can save you hundreds each year on your utility bills.
You may think that updating your home to save energy will cost you more money when it fact it helps you save more money.
46. Add Energy Efficient Appliances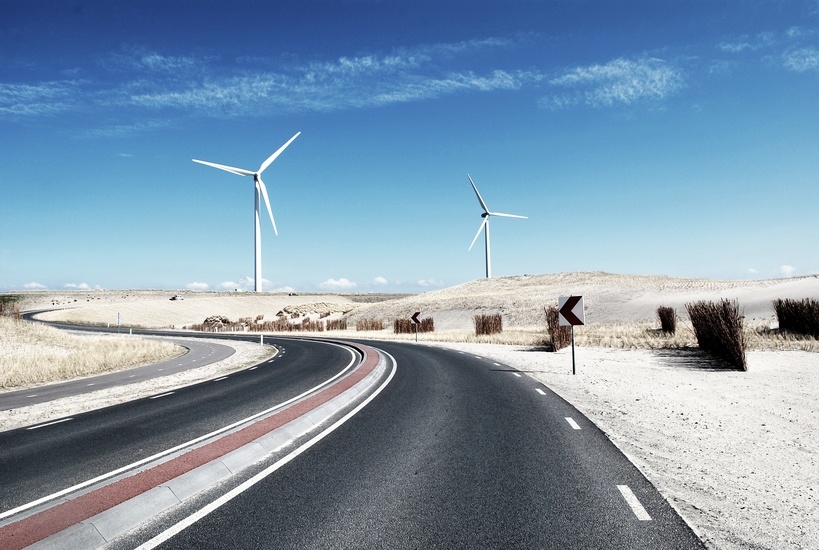 Don't confuse "new" with "expensive"! In fact, you could be spending more money by keeping your outdated appliances, (i.e. your air conditioner, hot water heater, etc.) A functional ceiling fan provides much-needed light and can cut the costs of AC when the weather starts to heat up. If you keep your outdated loud ceiling fan, it's not only an eyesore but doesn't even do you much good for ventilation.
Be sure to replace any old fixtures to not only make your home more enjoyable and cost-efficient but also to increase the odds of selling your home at a higher value if you decide to sell.
Etcetera:
47. Allow for Small Improvements To Pay Off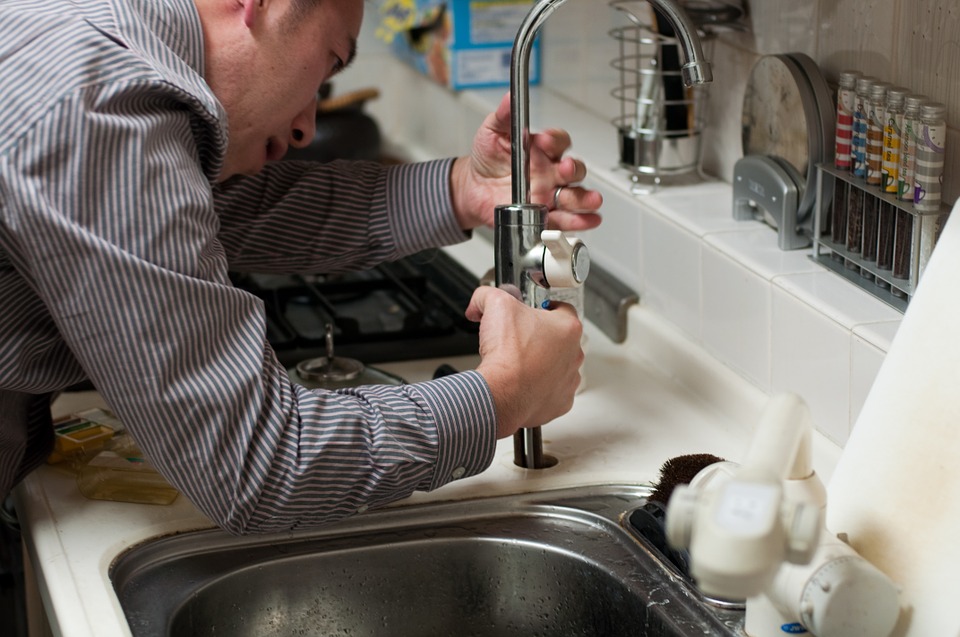 You may over think the little things, like cleaning a cluttered home, making any basic updates to your home, or keeping the paint fresh, but these minor improvements make for major selling points. Don't say "no" to a project because you believe it won't save you money and will just waste your time. There's no such thing as wasting your time on a home improvement project if it's inexpensive and making your home an even more valuable asset.
Just keeping your house in tip-top shape lets buyers know you've been taking care of the home over the years, plus you'll feel great living in a home that you know is well-maintained.
48. Don't Put Off Care and Maintenance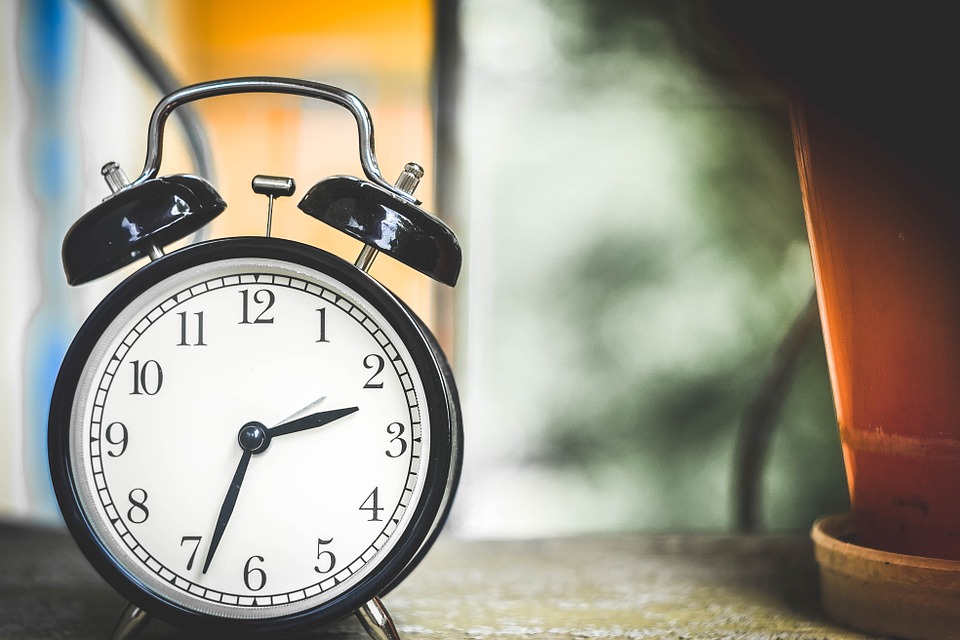 Make a list of all the little things that are broken or in need of repair in your home on a daily basis. Small repairs might not seem to be pressing matters, but with multiple small problems, the impression will be made on potential buyers that your home has been neglected. Hire a handyman if you don't feel comfortable performing the repairs on your own.
Keeping up with routine maintenance keeps your house in tip-top shape and lessens the amount of potential future problems and issues. You don't want to know of a problem at the last minute when it's either too late or way too expensive.
49. Do It Yourself to Save Money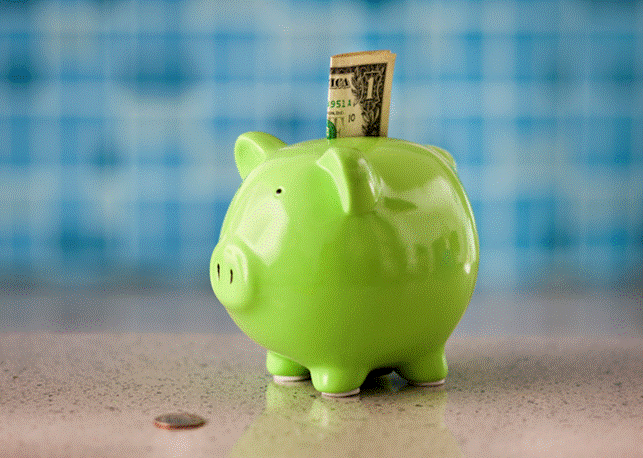 You want to increase the value of your home, but you don't want to have to increase your everyday expenses to do so! If you are handy in the home or know someone who is handy, try doing the project yourself. Just remember, if you are even a little bit skeptical, hire a professional but be sure to shop around to get the best rate!
If it's a minor repair, you can ask someone in your family or a friend to help you out, if you know they're handy. Often times, minor repairs can cost huge amounts of money due to time, maintenance, and materials. If you can find a cheaper way to do it, go for it, as long as you know absolutely what you're doing.
50. Have a Plan for Your Remodel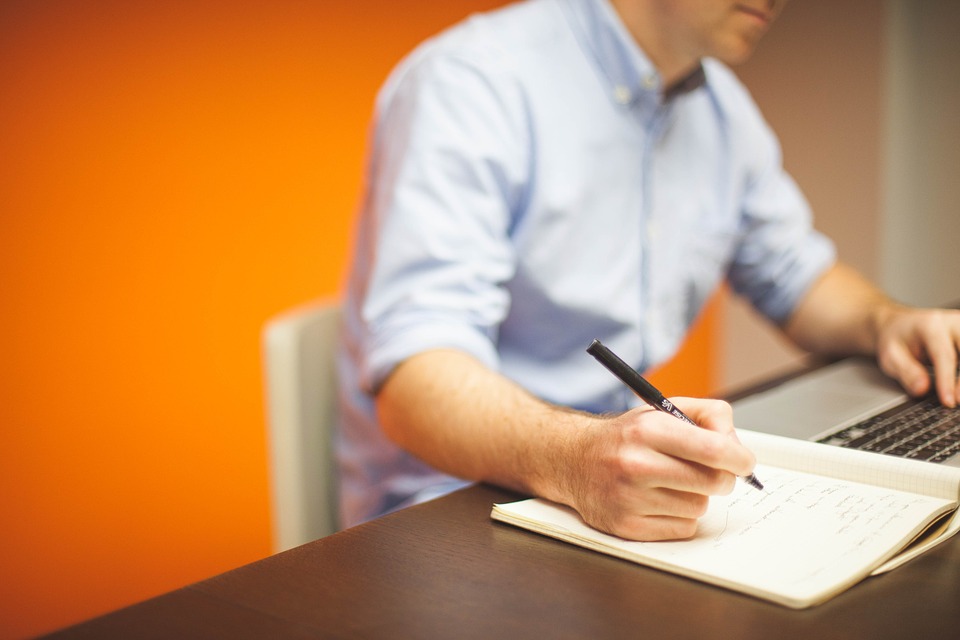 When it comes to remodelling your home (or anything involving your home), always have a plan of action.
You don't want to start a project without knowing the numbers, expenses, and overall outcome first. Depending on your location, type of home, and personal preference, certain projects may not be as beneficial as others.
Home improvement projects cost approximately 20 to 25 cents on the dollar while the other 75 to 80 cents spent actually directly go back into the home through increased value.
DIY bloggers Bridget and Casey of www.diyplaybook.com, believe a home is something you create and shouldn't be about spending money. They say: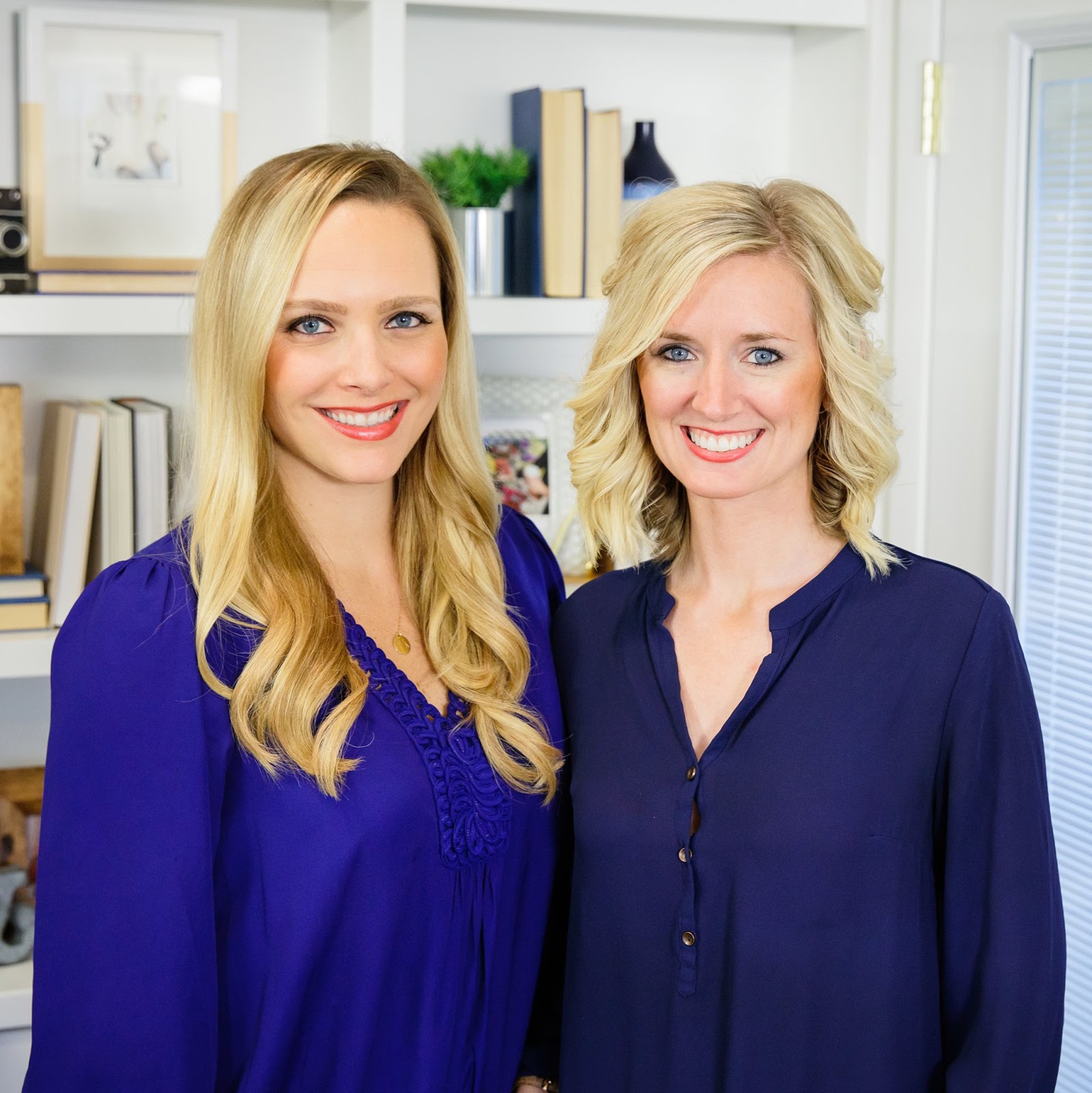 "Homeowners should continuously work hard to create a home that they love. It's important that you love the home you live in and are excited/proud to come home to it. As long as homeowners are always working to improve their homes by showing them lots of TLC, the home value is bound to increase along the way. One project at a time will not only create a home you're in love with but will also increase the value for future buyers along the way; a 'win-win' in our Playbook."
Bridget and Casey, DIY bloggers at www.diyplaybook.com
Remember, it is your home before it is someone else's, so make changes that fit your personal taste. Some projects may be too large for you, while others may just not be the right fit for you. When it comes to making your home feel even homier, you're the one who gets to make the final decision. Whether looking to increase the value of your home to sell or just make your home a little more cozy, every renovation counts.
Psst...Want even more tips? You'll receive 5 more ways to increase the value of your home just by subscribing to our email list.