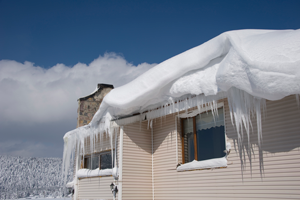 Gutters are an integral part of any home's construction and as such, they need to be in the best possible condition at all times. However, there are a few reasons why you should perform your research pertaining to which gutters to buy during winter.
1. The Early Bird Could Get Discount
Gutter contractors often don't have much work scheduled during winter because most home owners prefer having maintenance performed in spring and summer. This leaves many gutter installers with a lot less work than they'd like to have – and still having their overheads to cover. As a result, they may be willing to offer some form of discount in order to get the work from you at this time of the year.
2. Work can be Done Quicker than in summer
When summer arrives, more and more home owners take a look around and see the amount of maintenance that they will need to do. This results in gutter companies being overrun with requests for work at this time, which means that you could wait weeks for your repairs or installation work to be completed. Doing your research and having gutters installed or repaired during winter could mean that the work will be completed in a day or two instead of a few weeks' time.
3. Determine if Existing Gutters are Sufficiently Sized
Many homes have gutters that are far too small to handle the amount of snow and ice that melt off of their roofs during winter. Checking your gutters and performing the necessary research during the rainy and snowy months will allow you to see if any excess flows over them during this time. If the existing gutters seem to overflow regularly, it is recommended that you increase the size of the replacements substantially.
4. See where Maintenance or Replacements are needed
Home owners often make the mistake of only performing gutter maintenance when they see them sagging badly or actually falling down. However, the best time to take a look and see where there may be potential problem areas is during wet weather. Standing outside while it is raining or snowing will let you see which gutters are not coping with the load and whether any of them require replacement.
5. Ensure that they are ready to Handle Melting Snow
If you live in an area that gets a lot of snow, your home's gutters and downspouts will need to be able to channel all of it off the roof safely and effectively – and what better time to check this than during winter? Although it may be unpleasant to spend time outside inspecting gutters while it is cold, it will be a far more miserable affair if you have to replace ceiling boards and roof tiles because the snow has been accumulating on your roof.
When having gutters repaired or replaced, it is essential that the work be carried out by professionals. Contact us today to find out more about how we can assist you through this process.