More for Your Money: Home Renovators Turn to Copper Products for Beauty, Function,
Sustainable Value
In this tough economy, homeowners who can't afford
to sell or buy new, choose copper products
to update and add value to their homes.
FOR IMMEDIATE RELEASE
Kathleen Bohland (303) 904-8585
Danielle McAuley (212) 251-7209
New York, NY – May 28, 2009 – Want to make your house the best-looking one on the block – both inside and out? Copper products are an increasingly popular alternative for home remodelers looking to add value and beauty to their homes, according to the Copper Development Association (CDA), of New York City.
Copper not only adds a long-lasting, aesthetic element to homes, it's also good for the environment. Some facts about copper:
· Copper has the highest recycling rate of an engineering metal and rarely ends up in a landfill – it's just too valuable.
· Naturally corrosion-resistant, copper products have a protective patina, a film that occurs when copper is exposed to the elements, adding to its durability, sustainability and aesthetic beauty.
· Copper roofs can last 100 years or longer. Copper also is fire resistant and has the ability to withstand heavy snow, rain and high winds.
· The average single family home uses 439 pounds of copper.
Americans' love of copper products has seen a revival in recent months as homeowners search for ways to add value to their homes in a difficult economy. The residential remodeling market showed signs of improvement during the first quarter of 2009, according to the latest National Association of Home Builders' (NAHB) Remodeling Market Index (RMI). The current market conditions measure rose to 34.5 from 25.5 in the fourth quarter of 2008. Future expectations jumped to 30 from a historic low of 18.6 the previous quarter. The RMI measures remodeler perceptions of market demand for current and future residential remodeling projects.
Sock Woodruff, president of the Rain Train Corp. based in Lake Bluff, Ill., just north of Chicago, says copper rain chains are increasingly popular. Rain chains replace the traditional downspout from the gutter. A copper tube connects the gutter to allow the rain chain to work. "Rain chains are a great solution for people who want to refresh the exterior of their home, enhancing their front porch entrance or garden areas for a reasonable cost," says Woodruff, adding that copper is the ideal material for rain chains, because it's hardy and resilient in all weather conditions.
Examples of rain chains from

Rain Trade Corp.



These are just a few examples of copper products for the home – from door knobs to copper pots and pans, window treatments, stoves hoods, metal cupolas and more – consumers can find beautiful items at affordable prices.
For Mark Stratton, marketing manager of Zappone Manufacturing of Spokane, Wash., the sale of copper vertical walls, bay window kits, shingles and other accessories have grown increasingly popular as consumers look to upgrade their homes with a material that will last a lifetime. The company, which has manufactured copper roofs and other accessories since 1969, has found resurgence in the popularity of copper as homeowners seek a building material that sets their homes apart from others in their neighborhoods.
"Copper is the best bang for your dollar," Stratton says. "It looks great, it's durable and can last for a hundred years."
Dino Rachiele, owner of Rachiele, a sink a design and manufacturing company of U.S. copper sinks in Altamonte Springs, Fla., near Orlando, has had the most profitable first quarter in copper sink sales since the company started business 10 years ago.
"We've seen an increase in sales from people who would rather remodel than move," Rachiele says.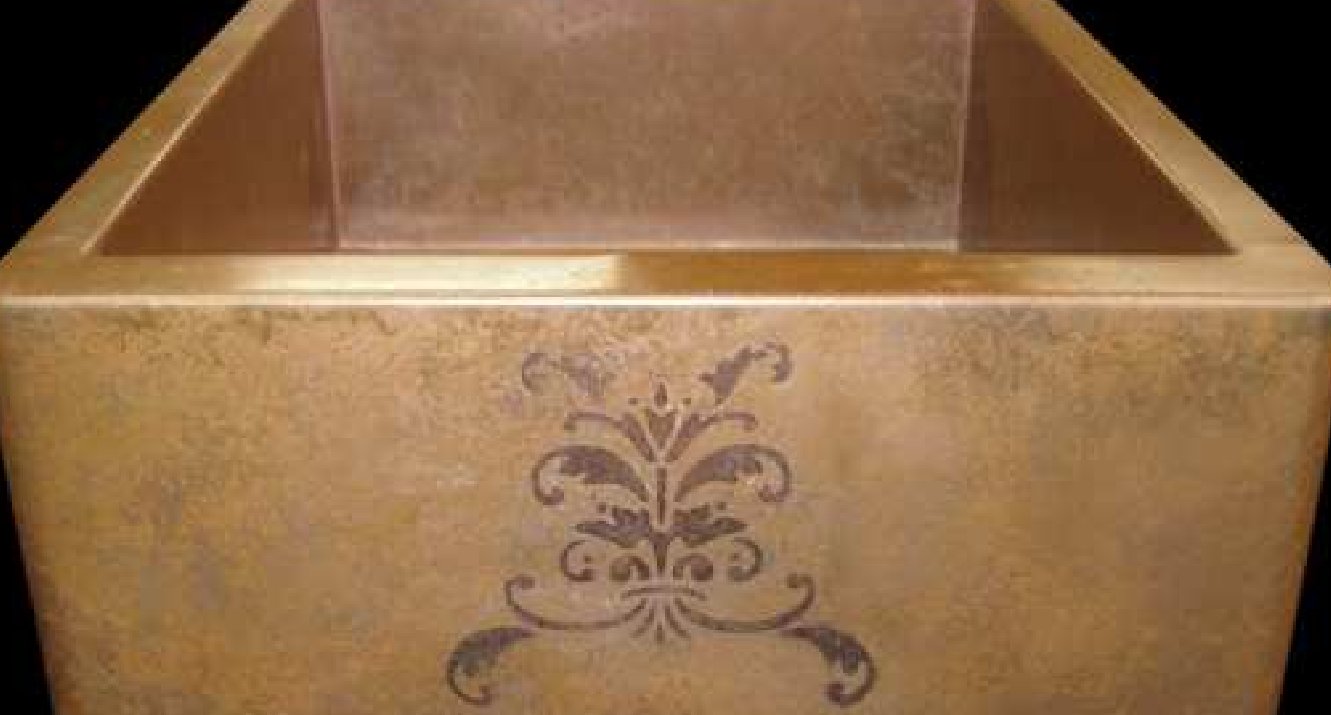 Erin Tomazic of Louisville, Ky., purchased an apron copper sink this year from Rachiele to remodel her kitchen and also plans to use copper accents throughout her home. Tomazic is concerned about the health of her two toddlers and says the "antimicrobial properties of copper are important to me and my family."
"I've loved copper since I've been a little girl," says Tomazic, adding that she's capturing a time that reminds of her grandmother's home where she hung copper pots and pans in the kitchen.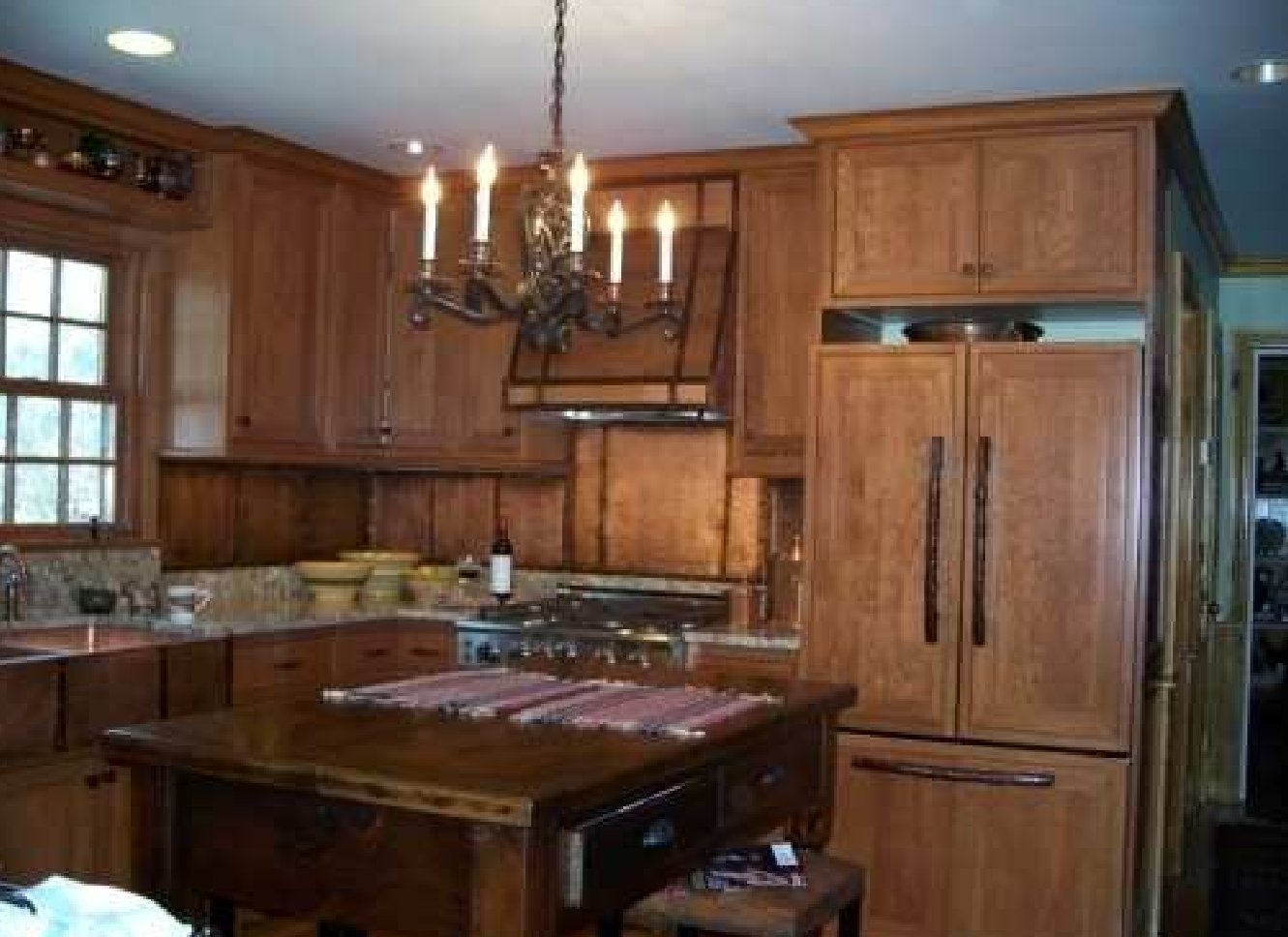 Danielle Fannin, co-owner of The Metal Peddler, a family-owned company in West Sunbury, PA., which creates hand-crafted copper products, says customers are flocking to mid-range copper products, such as stove hoods and copper pot racks. "Copper pot rack sales are high because it's an inexpensive way to add storage to the kitchen." In this tight economy, consumers are looking to enhance their living space, rather than starting over, she says. "Today, people are going with simpler, less extravagant items," Fannin adds.
For more information on the uses and benefits of copper, check out the Copper Development Association website, The CDA is the market development, engineering and information services arm of the copper industry, chartered to enhance and expand markets for copper and its alloys in North America.