This blog is now located at http://blog.guttersupply.com/.
You will be automatically redirected in 30 seconds, or you may click
here
.
For feed subscribers, please update your feed subscriptions to
http://blog.guttersupply.com/feeds/posts/default.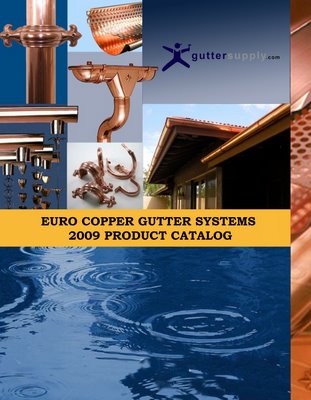 Introducing the European Copper Gutter System
Euro Copper adds a look of elegance to a home with its attention to detail, heavy-gauge copper and seamless assembly.
Priced competitively with traditional copper gutter systems, Euro Copper provides a more seamless look with their extra attention to the downspouts, elbows, miters and outlets.
Be sure to check out the hanging system and decorative downspout brackets as well.
To view the Euro Copper Gutter Systems Product Catalog, just click on the image to the left or feel free to view the Euro Copper line @ www.GutterSupply.com


View larger image
Steve Smith, of D&J Construction, uses a hammer to do some guitar repair in Front Royal. Dennis Grundman/Daily



View larger image
Smith taps at a gutter in Front Royal as Dave York, owner of D&J Construction in Front Royal, keeps the ladder steady. Dennis Grundman/Daily



By M.K. Luther -- mkluther@nvdaily.com
FRONT ROYAL -- As temperatures begin to inch up and the snow begins to melt, David York is beginning to dig out from the remnants of the blizzard -- not with a shovel, but with a ladder.
York is an independent contractor and owner of D&J Construction based in Front Royal, specializing in home improvement, renovations and repair. He and his wife, Linda, have spent the weeks following the record snowfall comforting concerned homeowners and explaining that when it comes to repairing gutters damaged by snow and ice, patience is key.
"It is a waiting game, really," Mrs. York said.
The weight of the snow and the ice can easily pull a gutter away from the house, but contractors and repair men recommend that any substantial gutter repairs be done when the snow melts.
"As far as the weather we are having now, there is not a whole lot you can do until we get the thaw," Mrs. York said.
George Sempeles, of Tradesmen Builders in Winchester, an independent contractor with more than 20 years of experience, also said homeowners have to wait for warmer weather before repairing damaged gutters or roofs.
"Let mother nature take its course," Sempeles said.
Sempeles said the ice damage from the winter storms has been heavy this year, but has mainly affected metal roofs and older houses with "old-style guttering."
And while many were worried about the effect of heavy snow standing on flat roofs, the storms did the most damage to building and home gutters, twisting many away from the roof and causing some to fall completely.
A homeowner should not try a do-it-yourself fix on snow-damaged gutters -- even trying to remove icicles can cause more harm than good and also can put the homeowner in a precarious situation.
"It is never advisable for a homeowner to climb on a roof in ice," Sempeles said. "It is cheaper to fix a broken gutter than a broken neck."
The best way to check for damage is to look for signs the gutter is weighed down enough that it is being pulled away from the seams, Mrs. York said.
"If you see a gap there between the house and the gutter, you've got problems," she said.
Considering the 30-plus-inch snowfall of the past month and the cold temperatures that delayed melting, she said a gutter that is still intact is capable of withstanding a large snow load.
"If it is not on the ground right now, you are in good shape because [the gutters] are holding a lot of weight," she said.
A downed gutter can damage a house, Mrs. York said, and can become especially dangerous if it is close to an electrical line.
"If that guttering comes down, it can really wreak some havoc," she said.
Scott Burkart, of Northern Virginia Home Improvements, said homeowners should be aware that often a pulled gutter can be repaired.
"If [the gutters] are pulled way from the house, they just need to be reattached," Burkart said. "If they are folded up and over, they need to be removed."
Burkart, who is based in Strasburg, said he generally recommends customers contact a specialized seamless gutter company to do full replacements.
"You definitely want someone who is going to stand by their work," Mrs. York said. "It is better to contact somebody who is licensed and experienced and somebody you trust."
Gutter replacement costs vary depending on the type and style of gutter, as well as the size of the house.
Sempeles estimates an average gutter installation for replacement runs between $4 and $5 a foot. A new replaced gutter could sustain another round of winter weather, but Sempeles cautions customers that even modern gutter systems are not immune from the heaviest snow and ice.
"When the hand of God touches it, all bets and warranties are off," Sempeles said.
The Yorks advise homeowners to contact their insurance company to check if gutter repairs or replacement are covered.
"A lot of people are holding on and talking to insurance companies," Mrs. York said.
And while it might be tempting for a frustrated and worried homeowner to try minimal gutter repairs themselves, builders and contractors recommend homeowners contact a professional.
Gutters can also be weather-proofed and prepped prior to heavy snowfalls to prevent damage by tightening spikes or investing in newer, heavyweight gutters.
"You should always make sure your guttering is up tight and make sure you have heavy guttering up," Mrs. York said. "If you have that real weak guttering, most likely that guttering is going to come down on you."
Sempeles said if re-roofing is done, a layer of asphalt sealing can be applied as a water and ice shield to protect the roof from future water and snow damage.
"It is a good safety measure," Sempeles said.

GutterSupply gets an A+
Rating!
Dear Mr. Milliman:
As you may know the Better Business Bureau of Chicago and Northern Illinois is introducing a new Ratings System (a letter grade from A+ to F) for all Accredited Businesses and non-accredited companies that are in the BBB database. This new ratings system replaces the previous "satisfactory" or "unsatisfactory" rating. The changeover was mandated by the Council of Better Business Bureaus (the parent BBB organization). The new ratings will be used by all BBBs across the United States and Canada.
The letter grade for your business is "A+"
.
This new letter grade will be available for the public June 1st to view on your BBB Reliability Report at the BBB Web site (
www.bbb.org/chicago
).
The letter grades are calculated by computer using a proprietary ratings formula that takes into account 17 weighted factors. The largest single factor in determining a letter grade is a company's overall complaint history with the BBB.
Additional information about the new Rating System will be available on the BBB Web site. Information also was in the Alert Newsletter and the Special edition of the Alert. If you need specific information immediately, please contact Tom Joyce or Steve Bernas.
I hope this information is helpful to you and your business.
Thank you for your support of the Better Business Bureau.
Sincerely,
Steve J. Bernas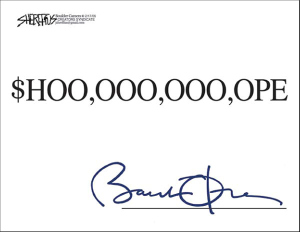 What does the American Recovery and Reinvestment Act mean to our industry? While many of the expenditure details are still pending, the news overall is pretty good.
Here is a summary of the residential construction spending stimulus as well as tax incentives designed to motivate home buying and remodeling.
First time homebuyer tax credit $11.5 billion. Maximum value of individual tax credit $8,000. This will stimulate demand among prospective buyers and generate multiplier effect for homeowners seeking to sell existing homes.
FHA and GSE loan limits of the greater of $729,750. This reduces housing finance cost and stimulates housing demand.
Low income housing tax credit: supplemental resources. Allows state housing agencies to receive a grant equal to 85% of 40% of the states low income housing tax credit allocation in lieu of the low income housing tax credits they would have received. Provides additional equity to housing tax credit projects lacking investment from syndication markets.
Expansion and extension of the existing homes energy tax credit $2 billion through 2010. This is a tax credit for existing homeowners to remodel for energy efficiency including windows, hot water heaters and other appliances.
Expansion of the residential solar, wind and geothermal energy tax credit. Lifts all caps (prior limit up to $2,000) for installation of energy saving equipment. Estimated to generate $1 billion in remodeling activity through 2018.
Increase in New Markets tax credit allocations for 2008 and 2009 to $45 billion in tax credit qualified investment. This will promote commercial development.
Public housing Capital Fund: $4 billion for the repair and modernization of public housing assets.
Native American Housing Block Grants: $510 million to improve the energy efficiency of 42,000 housing units.
Neighborhood Stabilization: $42 billion for the purchase and rehabilitation of foreclosed and vacant properties.
Energy Efficiency Housing Retrofits: $250 million. For Home Weatherization, $5 billion. Smart Appliances $300 million for rebates to homeowners who replace old appliances with new energy efficient ones.
Community Development block Grants $1 billion for community development, including housing.
There is much more in the bill including $49 billion for transportation and $30 billion for energy.
Reference:
Restore Media, LLC