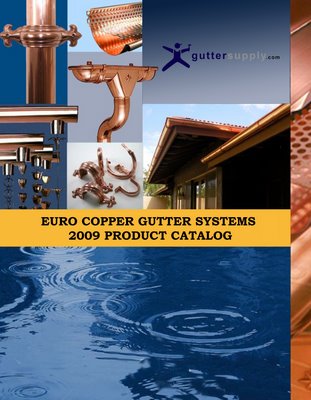 Introducing the European Copper Gutter System
Euro Copper adds a look of elegance to a home with its attention to detail, heavy-gauge copper and seamless assembly.
Priced competitively with traditional copper gutter systems, Euro Copper provides a more seamless look with their extra attention to the downspouts, elbows, miters and outlets.
Be sure to check out the hanging system and decorative downspout brackets as well.
To view the Euro Copper Gutter Systems Product Catalog, just click on the image to the left or feel free to view the Euro Copper line @ www.GutterSupply.com