Different Roofs Need Different Snow Guards
---
Snow guards are great to have, especially if you live in a snow prone area.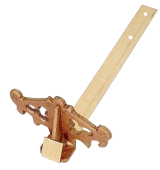 If you get any degree of snow where you live, it is probably a very good idea to look into this because you never know when you are going to get the snowfall of a lifetime. History has shown us that many areas that receive minimal snowfall each year see a huge snow storm at least once every decade. That is why you need to be prepared because you do not want that one snow storm to cause extensive damage to your home.
---
Choosing The Right Snow Guard
---
Snow guards are as unique as the roofs they are on. That is why you have to choose the right snow guard for your roof. But you're probably wondering what the difference is. Well, you have different types of roofs. For example, you have tile roofs, slate roofs, and shingled roofs. You even have metal roofs and cedar roofs.
---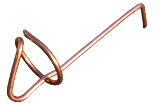 The snow guard that you use has to fit that particular type of roof. For example, you may have a slate or asphalt shingled roof. This means that you will have to have a snow guard with a slotted bar that you can easily slide underneath the shingle. There is no need to have to remove the single in order for the snow guard to fit properly. All you have to do is use a nail to secure it and you are done. It's as simple as that.
---
Even if you have a metal roof, you are not doomed. There are certain snow guards that are designed to fit this type of roof. You see, there are seams on a metal roof, which is good news. This is good news because the snow guard fits on that seam with two prongs that are clamped on top of the seam using a simple tool such as pliers.
---
If you have a roof made of cedar or flat tile, you have an option as well. Of course there is special installation involved, but isn't it like that with them all? Of course it is! The good thing, though, is that you don't have to tear your shingles or other roof covering off of the roof in order to make it all work. It is a rather simple process.
You Have Options With Snow Guards
---
At least you now know that you have options. It doesn't matter what type of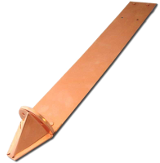 roof you have or how much snow you get, you can relax with the thought that you will not have massive avalanches happening at your house. This is something that is important for the safety of the people around your home and the safety of your property. You can even buy your snow guards based on how much snow you actually get each year. Some localities may need stronger snow guards for the fact that they receive many feet of snow each year. Just make sure that you don't underestimate Mother Nature. Use your best judgment and you should be okay.